A Secluded Restaurant In North Carolina, Gideon Ridge Has The Most Magical Surroundings
Blowing Rock is already a naturally beautiful place, with the towering Blue Ridge Mountains, miles of hiking trails, stunning overlook views, and of course the chance to see a classic Western North Carolina sunset. Yet when it comes to dining out in this beautiful location, you can't go wrong with the Restaurant at Gideon Ridge. This beautiful secluded restaurant in North Carolina promises to impress just about everyone when it comes to the menu and the scenery. Here's everything you'll want to know about visiting this lovely local eatery.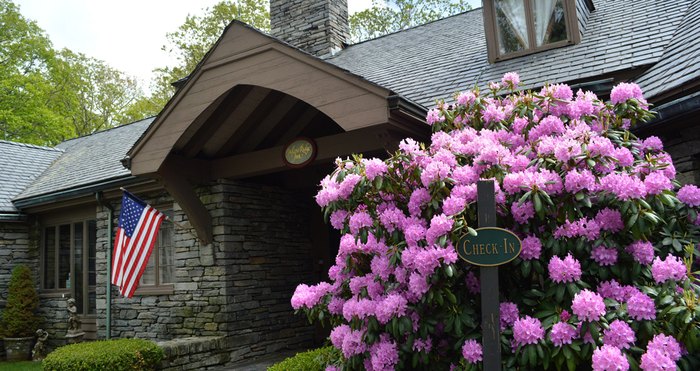 The Restaurant at Gideon Ridge is undoubtedly one of the most beautiful and secluded restaurants in North Carolina. Diners rave about both the views and the food, and many choose it as their destination for special occasions.
Did you know this beautiful North Carolina restaurant existed? Have you dined here before? If so, be sure to tell us all about your experience in the comments below. For more information or to see the most recent menu, visit their website.
Address: 202 Gideon Ridge Rd, Blowing Rock, NC 28605, USA
Beautiful Secluded Restaurant In North Carolina
September 08, 2020
What are the most iconic restaurants in North Carolina?
Here in North Carolina, we take our restaurants pretty seriously. Whether you're craving down-home barbecue or a fine dining bistro experience, you're bound to find it here in the Tar Heel State. In fact, many of North Carolina's restaurants are known around the country. Some of the most iconic restaurants in North Carolina include the Fearrington House Restaurant, Nana's Restaurant, the Dining Room at the Biltmore Estate, Herons at the Umstead, the Gamekeeper, Sanitary Restaurant, Chef and the Farmer, and Cúrate. If you plan on dining at any of these places, be sure to make a reservation ahead of time.
Where can I dine at the most beautiful restaurants in North Carolina?
In addition to serving some of the best food in the country, North Carolina restaurants are also famous for their scenery and atmosphere. When it comes to dining at the most beautiful restaurants in North Carolina, there are plenty that belong on your radar. Some of these include River's End Restaurant in Bryson City, Rhubarb Restaurant in Asheville, Stoney Knob Restaurant in Weaverville, Oceanic in Wrightsville Beach, Ryan's Restaurant in Winston-Salem, Colington Cafe in Kill Devil Hills, and Angus Barn in Raleigh.
Which restaurants have the best patios in North Carolina?
One of the best parts about dining in North Carolina is the opportunity to eat while admiring the great outdoors. If you're wondering which restaurants have the best patios in North Carolina, you've come to the right place. The following list of restaurants promise a beautiful patio and festive atmosphere while you dine: Cape Fear Boil Company, Havana's Restaurant, Fahrenheit in Charlotte, Clouds Brewing in Raleigh, Sunset Terrace at the Omni Grove Park Inn, and Fish Heads Bar & Grill in Nags Head.
Address: 202 Gideon Ridge Rd, Blowing Rock, NC 28605, USA