These 6 Waterfall Swimming Holes In New York Are Perfect For A Summer Day
When we can feel the full force of summer's heat out, we're looking for exciting ways to stay cool during the day! Instead of searching through Facebook to find a friend who has a pool that they're willing to share with you, pack your bag and hit the road to one of these 6 undeniably awesome waterfall swimming holes in New York: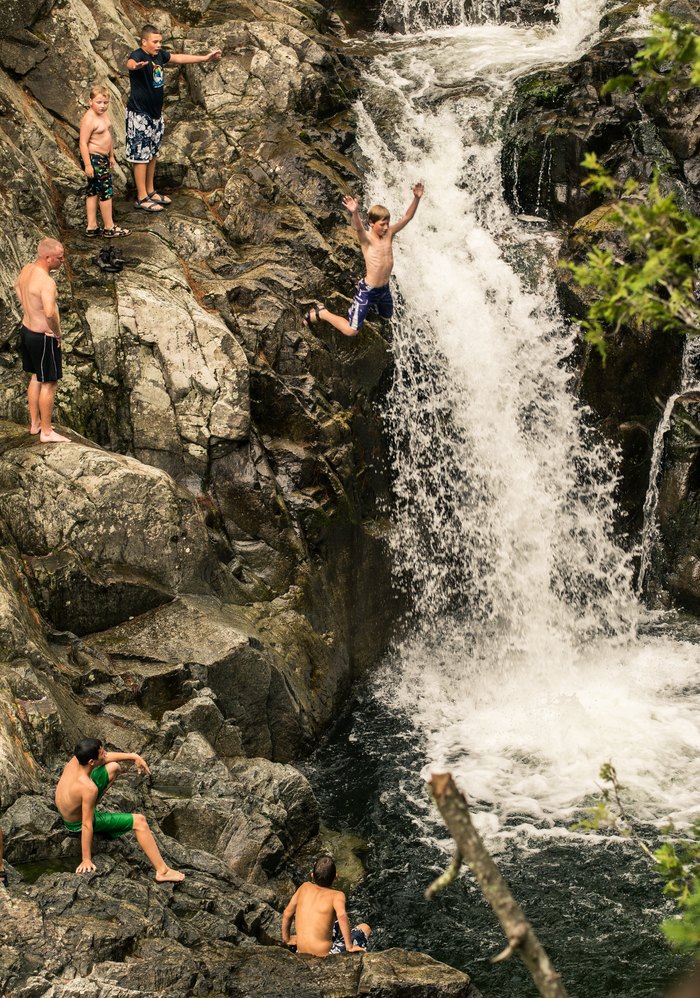 We love spending the day by any of our amazing waterfall swimming holes in New York! To make your summer fully complete, read about this Epic Waterfall In New York That Everyone Must Visit ASAP!
OnlyInYourState may earn compensation through affiliate links in this article.
Swimming Holes in New York
May 06, 2022
What is the most popular state park in New York?
There are so many amazing state parks in New York that there is definitely no wrong answer when it comes time to choose one as your destination. While you'll love the lesser-known state parks in New York, it's worth a trip to a popular park for the camaraderie that comes with running into your fellow hikers while they are enjoying the same peaceful outdoor experience that you are. One of the most popular state parks in New York is the striking Belmont Lake State Park. The tranquil atmosphere is unmatched, and if you love water views, this is definitely the place for you! There's nothing better than being by the lake and completely surrounded by trees.
What is the largest lake in New York?
If you're craving more water features in our beautiful state, check out the largest lake in New York, Oneida Lake. At 79.8 square miles, it's so big you just might feel like you're looking at the ocean! It's a great place to take your whole family and walk along the shoreline while taking in your pretty natural surroundings. Once you've seen Oneida Lake, you'll certainly want to see more lovely lakes in New York, and we have you covered with lots of great suggestions for your next lake trip.
What are the most beautiful beaches in New York?
It's tough to decide what the most beautiful beaches in New York are because all of them are gorgeous! The Empire State's beaches are known all over the country, and with good reason. Some of the most beautiful beaches in New York include Fire Island National Seashore off the coast of Suffolk County, Million Dollar Beach in the Adirondacks, and Coopers Beach in Southampton.