This Easy, Half-Mile Trail Leads To Shelving Rock Falls, One Of New York's Most Underrated Waterfalls
Frequently, you'll hear about New Yorkers planning trips up to our Adirondack Park to explore our state's tallest mountains – a region that is bound to always leave you breathless. If you're feeling intrigued by this area of our state and ready to see what else the mountains have to offer, then you're going to love discovering what's waiting at the base of this one lakefront mountain. If you're wondering, "where are the best waterfalls near me?" then we have the answer!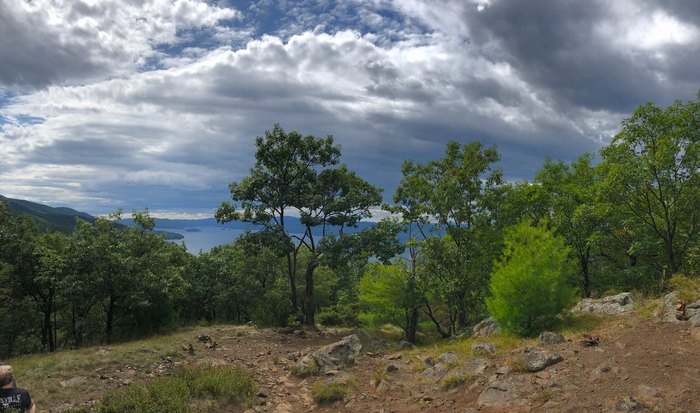 You'll be glad you took your beautiful hike to Shelving Rock Falls in New York. If you're ready to see what other natural wonders await you within the Empire State, then be sure to also read about The Ultimate Bucket List For Anyone In New York Who Loves Waterfall Hikes!
OnlyInYourState may earn compensation through affiliate links in this article.
Address: Shelving Rock Falls, Fort Ann, NY 12827, USA
Waterfalls Near Me
April 25, 2022
What are the most charming small towns in New York?
Two of the most charming small towns in New York are Rhinebeck and Beacon. Rhinebeck is found in the beautiful Hudson Valley. It's right by the Hudson River and has amazing views of the Catskill Mountains. It's a great place to enjoy restaurants and shops as well as sweet places to stay. There is a vibrant art scene as well, so it's the perfect place if you're looking for a getaway that includes galleries, museums, and theaters. Beacon is another lovely destination if you're hoping for a charming small town. Beacon also has an impressive amount of art to enjoy! One of the largest contemporary art museums in the United States is in Beacon, and the town is also home to other artistic pursuits. You can also go hiking in Beacon. There's a little bit of everything there.
What is the most beautiful lake in New York?
One of the most beautiful lakes in New York is Chautauqua Lake. This lake is known for its long shoreline and space to do all your favorite lake activities. There are 17 miles of shoreline, so you'll have lots of room for a picnic, a walk, or a swim on one of four nice beaches.
What are the best beaches in New York?
Jones Beach State Park and Main Beach in East Hampton are two of the beaches in New York. Jones Beach State Park is located on its own island in Nassau County, Jones Beach Island, so you get a beautiful secluded experience. Main Beach is a great place to enjoy the classic New York beach grass in an elegant environment. There is also a snack bar here so you can keep your fun beach afternoon going for longer!