The One County In New York With Nearly 100 Waterfalls You'll Want To Visit
Full of adventure and scenic beauty, those who take the time to explore the Empire State will find that there are actually thousands of waterfalls here. Hiding in nearly every region of our state, there's something particularly peaceful and exciting about discovering our Adirondack waterfalls. If you're wondering, "where are the best waterfalls near me?" you've found the right list! Within the epic Adirondack Park there are hundreds of flowing falls but according to helpful sites like Dig The Falls there are at least 87 specific destinations inside of Essex County where you can find one, if not multiple waterfalls.
Your latest reason to head up north, below we've highlighted some of the most amazing waterfalls on this long list that are worth acknowledging. A mixture of easy falls that you can view and get to from right off of the road and full-day adventurous hikes that will take you out into the serene forest, this list will have you feeling eager to explore Essex County.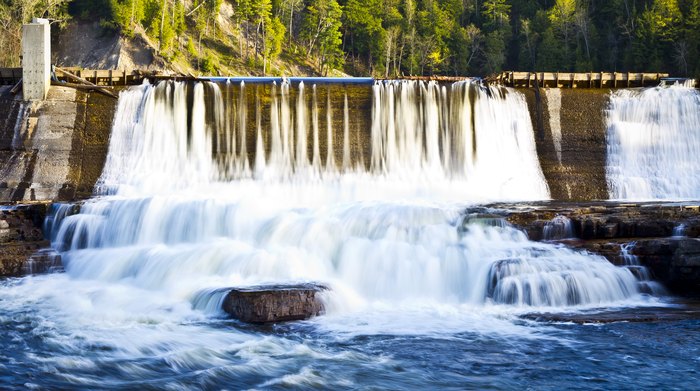 Tell us in the comments which Essex County waterfalls is your favorite! Believe it or not, this isn't the only county in our state where you can find hundreds of waterfalls. Head out to the Finger Lakes and read about how There's A City Of Waterfalls In New York That's Guaranteed To Steal Your Breath Away!
OnlyInYourState may earn compensation through affiliate links in this article.
Waterfalls Near Me
April 25, 2022
What are the most beautiful hikes in New York?
The most beautiful hikes in New York are Devil's Hole Trail and the Constitution Marsh Trail. Devil's Hole Trail is located in Devil's Hole State Park in Niagara Falls. This trail is a great place to see amazing views of the Niagara River. The "Devil's Hole" is actually a whirlpool that will mesmerize you when you down into it. The Constitution Marsh Trail is another gorgeous choice for a hike. It is located in Storm King State Park and is an ideal choice for those who love bird watching. You'll find lots of beautiful bird species, and the lovely songs they sing will fill the air around you. You can also visit the aquarium at the visitors' center to learn more about marine life in the Hudson River.
Are there any swimming holes in New York?
There are several nice swimming holes in New York where you can spend your day, and one of the most popular is Split Rock Falls in Elizabethtown. It's an idyllic picture to behold, with the waterfall flowing right into the small pond where you can enjoy a swim. It's a wonderfully peaceful way to spend your afternoon. This swimming hole certainly will offer you an experience you can't have in a backyard swimming pool.
What is the best wildflower hike in New York?
The best wildflower hike in New York is the Bear Mountain Loop Trail, a flowery trail located inside Bear Mountain State Park. The trail is 3.8 miles long and takes just over two hours to hike. You can bring your dog along to frolic along the trail in wildflower season and take some pictures that you will definitely want to frame when you get back home.