These 7 Deadly Prisons Can Only Be Found In New York
New York State has always been a population center in the United States, and unfortunately, high populations can sometimes bring crime. Some of these very famous prisons in New York have been in operation for well over a hundred years. As a result, many of the most famous criminals from all over the US have lived in New York's prisons. Read on to learn more about some of the worst prisons in New York State, as well as their inmates.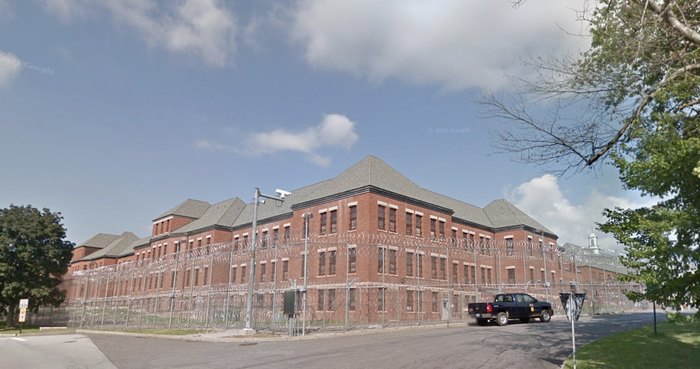 It's always interesting to learn about prisons and the famous criminals who were punished behind their walls. Is there a famous New York prison that you know of that we missed? Tell us in the comments!
Looking for some things to do in New York? Check out the events at Ticketmaster.
Wondering where else you shouldn't go in New York? Well, not that you shouldn't go, but be careful if you go to any of these places these dangerous and deadly places in New York.
OnlyInYourState may earn compensation through affiliate links in this article. As an Amazon Associate, we earn from qualifying purchases.
More to Explore
Haunted New York
Are there any haunted places in New York?
The prisons of New York are certainly fascinating, but there are surely more creepy places in the Empire State. Check out some of the most haunted places in New York:
Belhurst Castle: Built in the late 1800s, this castle in Geneva has been known for a lot of activity, such as accidental deaths, illegal gambling, and insanity. Today, you can stay at this resort and try to spot resident ghosts like Dick O'Brien and Isabella Robinson.
Allegiance Bed and Breakfast: This Greek Revival was built in 1838. It was formerly home to an attorney. While you can stay over at this phenomenal bed and breakfast, keep in mind that you might run into the ghosts of Raymond and Karen.
What are the oldest places in New York?
Some of these famous New York prisons are pretty old. Check out some of the other oldest places in New York:
Niagara Falls State Park: Opened in 1885, this is the oldest state park in the state as well as the oldest in the US! Of course, the falls are the main attraction here, but you can also go hiking or take one of their tours!
Brotherhood Winery: Located in Washingtonville, this winery is actually on the National Register of Historic Places. It has been in operation since 1839. Today, you can take a tour and do a tasting here.
Can I go ghost-hunting in New York?
Embrace the haunts of New York even further! See if you can book a time to go ghost-hunting in New York:
Iron Island Museum: Located in Buffalo, this museum was formerly a church and then a funeral home. So, it's no wonder that there are so many spirits hovering close to it. Today, you can do ghost tours here.
Rolling Hills Asylum: You'll find this building over in East Bethany. During its time, there were more than 1,500 deaths here. Book a ghost tour to see if you can contact any of the building's old inhabitants for yourself!
Related Articles