These 7 Charming General Stores In New Jersey Will Make You Feel Nostalgic
There are three Walmart stores, two Target stores, a dozen 7/11 stores, and a handful of Quick Chek and WaWa markets within a five-mile radius of my New Jersey home. And this is probably the case for many of you who are reading this. We live in an era of big-box chain shops and limitless choices. While that has its advantages, sometimes we long for a simpler time – a time when we knew all our neighbors, when kids played in the streets until the lights went on, and when general stores ruled the retail market. Though we can't travel through time, we can transport ourselves back, if only for a while. How? With a visit to one of the few surviving New Jersey general stores that will surely make anyone feel nostalgic.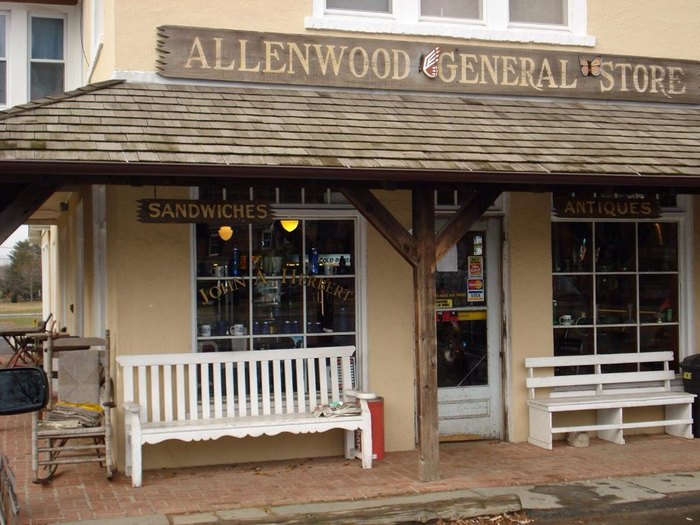 While there are dozens of New Jersey general stores, many exist only in name. For example, Cape May General Store serves only as a restaurant, as do the majority of so-called general stores in New Jersey. Many are former general stores that have been converted to keep up with the times and, while they are still lovely, they aren't general stores in the traditional sense. We would love to expand this list and would appreciate you sharing your favorite local old-fashioned shops! Be sure to include photos, if possible!
If you love visiting old-fashioned general stores, then maybe you would also love to visit an old-fashioned ice cream parlor. Holsten's in Bloomfield has been a favorite serving up scrumptious sundaes for over 75 years!
OnlyInYourState may earn compensation through affiliate links in this article.
Address: 3208 Allenwood Lakewood Rd, Allenwood, NJ 08720, USA
Address: 68 Main St, Califon, NJ 07830, USA
Address: 111 Highland Lakes Rd, Highland Lakes, NJ 07422, USA
Address: 250 Schooleys Mountain Rd, Schooleys Mountain, NJ 07870, USA
Address: 20 Manchester Ave, North Haledon, NJ 07508, USA
Address: 266 Atlantic Ave, Columbus, NJ 08022, USA
Address: 540 Chatsworth Rd, Tabernacle, NJ 08088, USA
New Jersey General Stores
April 09, 2021
Are there any old-fashioned candy stores I can visit in New Jersey?
If you have a sweet tooth, then you may want to partake in our old-school chocolate shops road trip through New Jersey. Visit some of the shops that have been around for decades, making life a little sweeter with delectable treats! If you're in Chester, visit the whimsical Black River Candy Shoppe with thousands of treats, including some of your favorite nostalgic candies that will take you back to your childhood.
What are some nostalgic places in New Jersey?
Whether it's a drive-in theater, drive-in restaurant, or vintage shop, we can find nostalgia places just about anywhere in the Garden State. Step back in time at the Carnival Antique Mall as you explore a 12,000-foot space of vintage, retro, and mid-century modern goods along with antiques. This incredible shopping experience is found in Sicklerville. The town of Wildwood is one that is stuck in the 1950s and 60s with its retro motels, diners, and boardwalk. It will make you long for simpler times of the past.
What are some of the best retro diners I can visit in New Jersey?
The Garden State has some incredible retro diners that will transport you and your taste buds back in time. Tops Diner in East Newark is as classic a diner as you can find. Dine on classic egg and waffle breakfast dishes or comfort food like mac and cheese while sipping on a milkshake. You will love the ambiance and the food. The Tick Tock Diner in Clifton has been around since 1948, serving up big portions, and has created memories for many families for generations. If you haven't been to Tick Tock Diner yet, you are missing out!