10 Stores That Anyone Who Grew Up In New Jersey Will Undoubtedly Remember
Businesses come and go but some, like the following list of old department stores in New Jersey, stay in our hearts and minds forever. Many of us fondly remember iconic amusement parks like Bertrand Island, Palisades Amusement Park and Jungle Habitat. Others look back on restaurants including the recently closed Circus Drive-in and Stockton Inn. But perhaps more than amusement parks and restaurants, stores are part of our daily life. We don't have to dine out or experience the thrills amusement parks offer, but we all need to stock up on the essentials, eventually. If you grew up in the Garden State, here are a few stores that you likely remember.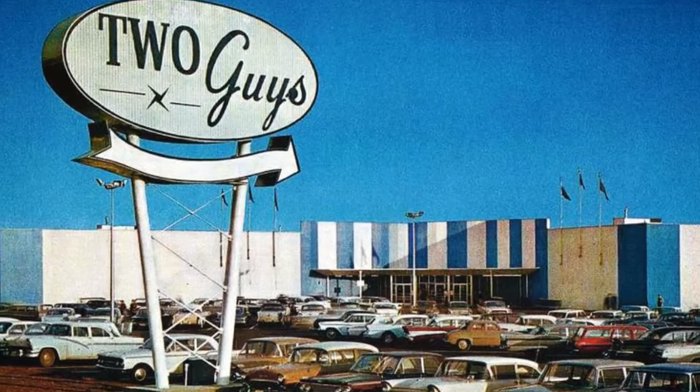 For more stores (and attractions) that you may remember, check out the video below by Paul Czekaj.
Do any of these stores bring back memories for you? What are some other old New Jersey department stores from the past do you miss? Share your stories in the comments. For another blast from the past that's still around, check out the Cranbury Inn, one of the oldest restaurants in New Jersey.
OnlyInYourState may earn compensation through affiliate links in this article.
More to Explore
Old New Jersey Department Stores
What are some other places and stores that went out of business in New Jersey?
In addition to the above list of old New Jersey department stores, another place that went out of business that we totally miss today is Horn & Hardart, an automat with multiple locations in the state. Don't know about the automat? The concept was kind of genius: pick your meal, put in some change and POOF, you had your food. Horn & Hardart was the most popular automat chain on the East Coast, primarily located in New York and Philadelphia. There were several New Jersey locations of the chain, including waitressed shops; they included Paramus, Camden and Collingswood.
In terms of entertainment, Hunt's Pier Amusement Park was one of the best; it operated between 1957-1985 and was well-known for its "dark rides," which guided patrons through a variety of specially lit scenes. You may also remember the famous Flyer, a wooden roller coaster. It was re-imagined as the New Hunt's Pier in 1989, but this venture was short lived, closing its doors in 1992. That's not the only now-closed amusement park in NJ, either; Bertrand Island Amusement Park was actually located on a peninsula, jutting out into Lake Hopatcong. Originally only a beach, amusements were added in the 1910s. It thrived for over 70 years, closing in 1983. Artifacts from the park can be found at the Lake Hopatcong Historical Museum. Do you remember the Wildcat coaster? It sure was fun! And then there was Eatontown Roller Rink. Popular in the 1970s and '80s, the last remaining roller rink in Monmouth County closed its doors in 2005. It was left abandoned and has since collapsed. Roller rinks once dominated the landscape of New Jersey, but sadly, only a few remain today. 
Related Articles