The 12 Very Best Day Trips You Can Possibly Take In New Jersey
It isn't hard to find fun in New Jersey. Most of the time, fun just happens to find me. There's always something going on here, someplace new to see. If you're seeking adventure, you're in the right state. And, perhaps best of all, you can travel almost anywhere within a day. Here are some of the best day trips you can take in the Garden State. You may be familiar with several of these places but I'm sure you'll discover something new next time you're searching for day trips near me in New Jersey.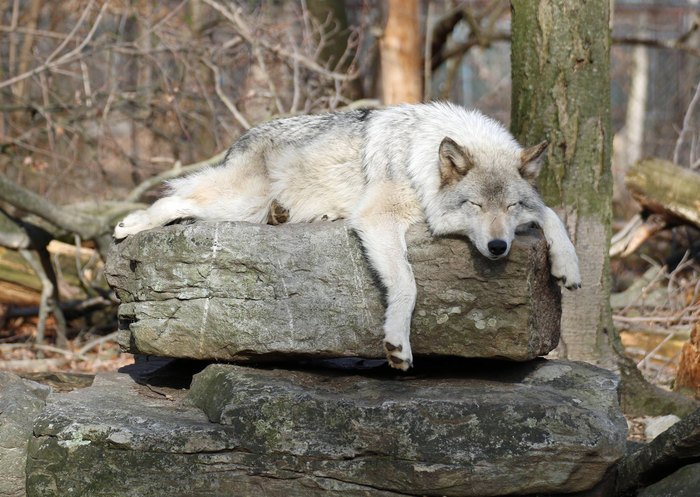 This list is only just the tip of the iceberg when it comes to New Jersey day trip ideas – what's your favorite? For more information on Wildwood's breakfast in the sky (which I highly recommend, just to say you did), check out my previous article: Enjoy Breakfast In The Sky On This Beachfront Ferris Wheel Along The Jersey Shore. The views are phenomenal!
OnlyInYourState may earn compensation through affiliate links in this article.
Address: Lakota Wolf Preserve, 89 Mt Pleasant Rd, Columbia, NJ 07832, USA
Address: Grounds For Sculpture, 80 Sculptors Way, Hamilton Township, NJ 08619, USA
Address: Liberty State Park, 200 Morris Pesin Drive, Jersey City, NJ 07305, USA
Address: Cape May, NJ 08204, USA
Address: Wildwood, NJ 08260, USA
Address: Morristown, NJ 07960, USA
Address: Clinton, NJ 08809, USA
Address: Haddonfield, NJ, USA
Address: Tuckerton Seaport, 120 W Main St, Tuckerton, NJ 08087, USA
Address: Mountain Creek Water Park, 200 NJ-94, Vernon Township, NJ 07462, USA
Address: Sterling Hill Mining Museum, 30 Plant St, Ogdensburg, NJ 07439, USA
Address: Wharton State Forest, 31 Batsto Rd, Hammonton, NJ 08037, USA
day trips near me in New Jersey
August 13, 2021
What are the best day trips in New Jersey?
The best day trips in New Jersey show off a beautiful side of the state! If you're looking for road trip inspiration, check out our list of the coolest road trips in the state. Grab the road trip snacks and buckle up!
Which must-visit places in New Jersey should be on my hiking bucket list?
There are a few trails in New Jersey that take you to must-visit places. The Red Dot Trail up Mount Tammany showcases an iconic Garden State view. Hiking around the battlefields - Washington's Crossing, Monmouth Battlefield, Princeton Battlefield, and even Iron Works Hill Park - will bring you into the footsteps of the Founding Fathers. If you love waterfalls, the Otter Hole area of Norvin Green State Forest is an often overlooked place to take in natural beauty.
Are there any unique attractions in New Jersey?
There are plenty of one-of-a-kind attractions in New Jersey. Grounds for Sculpture and Rutgers Gardens offer botanical art unlike anywhere else. Lucy the Elephant, in Margate, is a beloved member of our state. Storybook Land is an underrated theme park for children, and Diggerland opened up recently to give kids a true construction-site experience! Each of these rare family favorites that are sure to leave an impact on anyone who visits.