Here Are The 7 Coolest Small Towns In New Hampshire You've Been Meaning To Visit
There's plenty to do in New Hampshire, so we understand if visiting small towns isn't high on your must-do list. But we're hoping that this article changes that. There's so much history hiding out here that even those with only a passing interest in how the state got its start will be entertained. And beyond just history, we're seeing more and more restaurants, bars, and other fun spots opening. While you can find something cool in any corner of the state, we recommend checking out one of the following little locales — they're the coolest towns in New Hampshire!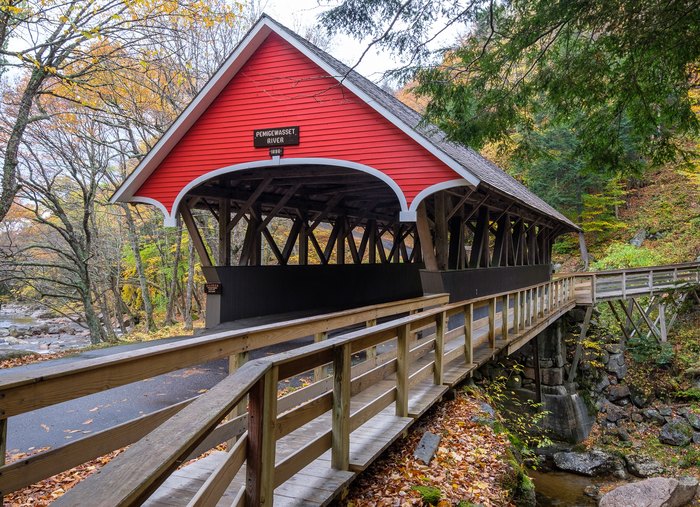 What are some of your favorite New Hampshire towns? What would you add to our list of coolest towns in New Hampshire? If you have one you love, let us know why! And if you enjoy the ones we've included on this list share some of your favorite things to do there in the comments.
In addition to cool small towns, the state also has some unique attractions. Take this quirky road trip to visit the most unique roadside attractions in New Hampshire!
OnlyInYourState may earn compensation through affiliate links in this article. As an Amazon Associate, we earn from qualifying purchases.
More to Explore
Coolest Towns in New Hampshire
What are the most charming towns in New Hampshire?
If you are looking for small-town America at its best, check out some of the most charming towns in New Hampshire. Littleton ranks high on our list; this small town often lies in the shadow of its more well-known neighbors, including Franconia, but this charming town on the banks of the Connecticut River is well worth a visit and stands as one of the best small towns in NH. Take a look at this weekend itinerary in Littleton to help plan out your visit. Hancock is another impossibly charming small town in New Hampshire. Hancock is a picturesque small town in the southern part of the state that offers hiking, historic buildings, and a covered bridge. Read more about Hancock, one of the most beautiful towns in New Hampshire, in this feature article. Natural beauty, charming architecture, and kind people make trips to these cute New Hampshire towns a must-do for tourists and locals alike. If you enjoyed visiting the coolest towns in New Hampshire, these charming towns in NH should be next on your list!
What's the most beautiful small town in New Hampshire?
We hate to play favorites, but there's something undeniably special about Sugar Hill, a special town with spectacular scenery and a wonderfully unique name that really suits this beautiful place. Each year, the town celebrates its vast fields of lupine flowers. The Sugar Hill Lupine Festival is an event you can't miss and is one many New Hampshirites look forward to each year! With its pastoral and mountainous landscapes, Sugar Hill is one of the best day trip destinations in New Hampshire.
Related Articles