The Massive Indoor Playground In Nevada With Endless Places To Play
Do you remember the excitement of going to a playground as a child? It was such fun tumbling and discovering the world around you. Let the child in your life experience such wonders by visiting Wally Wombats, an indoor playground in Nevada. Locally owned and operated, Wally wombats is a bright and inviting space that has the best interest of children in mind. What makes this place so unique? It offers specialized therapy, too. Located in Henderson and Las Vegas in Nevada, you will find a friendly place that goes above and beyond for every child that walks through their doors.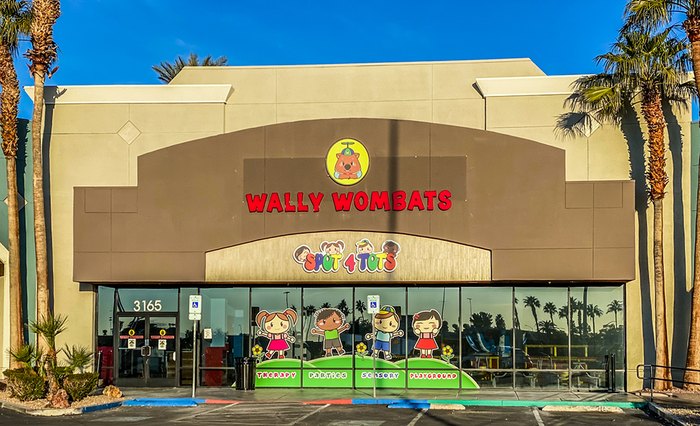 With two locations, this locally-owned indoor playground in Nevada was created from a novel idea – combining therapy with play. Bring the family and get ready for fun times and lots of laughs at Wally Wombats.
To learn more about the indoor playground, visit the Wally Wombats website.
Have you ever spent time at Wally Wombats in Nevada? What was your experience like? Tell us all about it in the comments! If you have another favorite indoor playground in Nevada or a family-friendly destination that you love to visit, tell us about it! Fill out this nomination form and let us know why you love it. You may just see it in an upcoming Only In Your State article.
OnlyInYourState may earn compensation through affiliate links in this article.
Address: 3165 N Rainbow Blvd, Las Vegas, NV 89108, USA
Address: 611 Mall Ring Cir, Henderson, NV 89014, USA
Indoor Playgrounds in Nevada
January 16, 2023
What are some other indoor playgrounds in Nevada I should check out?
While the indoor playground mentioned in the article above certainly deserves your attention, it isn't the only indoor park that is worthy of your time. A few other indoor playgrounds in Nevada that you should check out include:
Wigglin'Out Indoor Playground, Las Vegas
Kinderland Indoor Play and Café, Las Vegas
Uptown Jungle Fun Park, North Las Vegas
Are there other family-friendly destinations in Nevada that are worthy of my time?
While indoor playgrounds are the perfect way to get out of the house regardless of the weather outside, they aren't the only family-friendly destinations in the Silver State worth visiting. Some other locations that you should definitely add to your bucket list include:
What are some hidden gems in Nevada?
All over the Silver State, there are numerous hidden gems that are just waiting to be discovered. While many of these hidden gems are located indoors, there are many others that are found outside. Some of our favorite outdoor hidden gems in Nevada include the following: