Here Are The 10 Most Dangerous Places In Nebraska After Dark
Nebraska remains one of the safer states in the country – in fact, it is ranked the 36th most dangerous state, meaning that only 14 states are safer. Still, no place is completely immune to crime (as much as we would like it to be) and incidents do happen all over the state.
The 10 most dangerous places in Nebraska are ranked based on the number of violent and nonviolent crimes in 2011-2013 as recorded by the FBI. Only cities with populations of more than 1000 were measured. For a complete breakdown of the methodology used, check out the source of this list at RoadSnacks.net.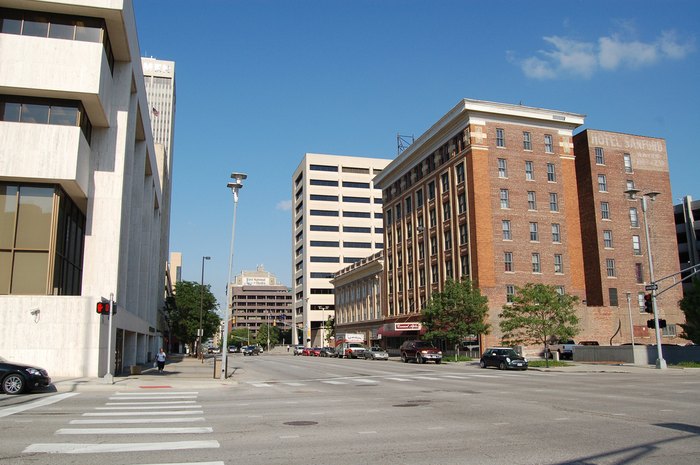 Don't take this list to mean that these cities are bad places to be – every city has its good points and less-good points. Every one of these places is still worth a visit – maybe just be vigilant and aware of your surroundings to avoid any incidents.
On the flip side, take a look at the safest places and the happiest places to live in Nebraska.
OnlyInYourState may earn compensation through affiliate links in this article.
More to Explore
Most Dangerous Places in Nebraska
What are the safest cities in Nebraska?
Once you've learned about the most dangerous places in Nebraska, you might want to find out about the places you should live if you're thinking about moving to the state. If you want to take a vacation, you can also check out the safest cities in Nebraska. The city with the least amount of crime is Schuyler. It has less than 6,500 people, so it makes sense that the town's crime rates never rise too high. Seward is another excellent choice if you're looking for nice places to live and another place with nearly no crime.
What are the most scenic towns in Nebraska?
If you're hoping to see some picturesque sights, take a look at the most scenic towns in Nebraska for a sweet getaway any time of the year. For lovely architecture and classic old-fashioned charm, head to Chadron. There is also plenty of opportunity for outdoor activities here. Are you a fan of the arts? Make your way to McCook for a fun and culturally-rich day.
What are the richest towns in Nebraska?
Curiosity gets all of us, and if you've been wondering about which places in Nebraska house the people with the most money, we've made a list of the 10 richest cities in Nebraska. Because it's generally not too expensive to live in our state, you don't need to be wealthy to live here, but these places will probably cost a bit more. Elkhorn is the richest city in Nebraska, with an average income of over $71,000, and the second richest city is Papillion, where the average household still brings in over $70,000.
Related Articles