There's A Haunted Cave In Nebraska And It's Not For The Faint Of Heart
If you haven't spent much time in Norfolk, the chances are good that you haven't heard much about the cave sitting behind the Elkhorn Valley Museum. But for locals, Verges Cave has been a topic of speculation almost since it was created nearly a century ago.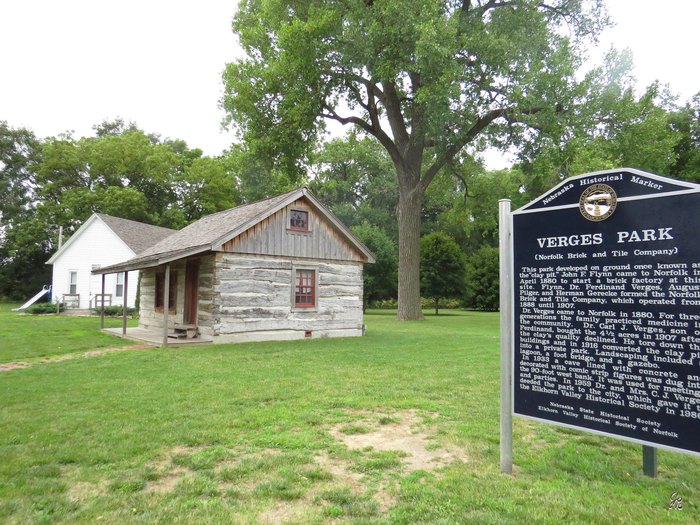 The cave is usually off limits to anyone other than the supposed ghosts who have taken up residence there.
However, the Elkhorn Valley Museum gives regular school tours of the cave to local kids. Twice a year and for certain special events, the general public is invited into the cave to look around. It's a fascinating space to explore because it lets the mind wander to all sorts of possibilities – including, yes, the enduring legends that it's haunted. The Elkhorn Valley Museum actually encourages the legends – at least around Halloween. One of the annual events for which the cave is open to the public is Trick or Treat in Haunted Verges Park.
Ask anyone in Norfolk and they're likely to have a strong opinion on the subject of whether or not Verges Cave is haunted. What do you think? Is the cave really haunted by some unknown entities or is it a perfectly innocent part of the park?
Regardless of the ghost stories, the cave and the park are always in need of maintenance funds. To donate or to become a member of the Elkhorn Valley Museum, and to get more information on the dates you can go into Verges Cave, visit the museum's website.
Nebraska doesn't have many caves, but the ones we do have are full of history. Check out our 2015 article on four Nebraska caves right here.
OnlyInYourState may earn compensation through affiliate links in this article.
Related Articles
Explore Nebraska