These 9 Breathtaking Waterfalls Are Hiding In St. Louis
It's not always easy finding a waterfall in a big city, let alone waterfall hikes near St. Louis. Waterfalls are awesome to look at, though. The sound of water as it hits the pool below is very peaceful and relaxing. When you don't want to drive far from home but you crave the serenity a good waterfall brings, you may not have to go as far as you think. Here are nine breathtaking waterfalls in St. Louis to help you escape the hustle and bustle of city living; looking for something to the effect of waterfalls near me? If you're in the St. Louis area, these are some of the best hidden waterfalls, as well as some that are right out in the open – and even some of the best waterfall hikes you'll find in the area.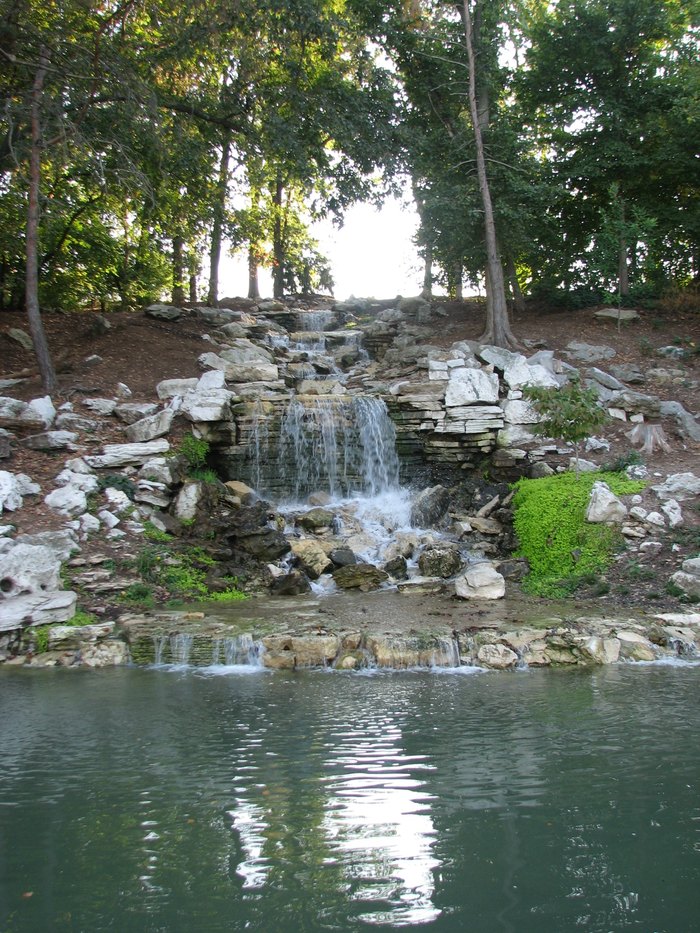 Hopefully, you'll find some time to take one of these waterfall hikes near St. Louis. We hope our list of the best hidden waterfalls – and not so hidden waterfalls – in St. Louis will help take your mind off of things and enjoy nature for a while. Did we miss any? If so, leave a comment and let us know! Speaking of waterfalls, this waterfall swimming hole in Missouri is perfect for a hot summer day.
OnlyInYourState may earn compensation through affiliate links in this article.
More to Explore
Waterfall Hikes In And Around St. Louis
Where are the best waterfall hikes in St. Louis?  
Who says you can't go on amazing adventures in or near the city? St. Louis sure doesn't; it's a city jam-packed with things to do for nature lovers, and we can't help but brag about it. Some of the most amazing hiking trails in Missouri just so happen to be in the vicinity of St. Louis (and by "vicinity" we mean within about two hours). Some of our favorite waterfall hikes near St. Louis include amazing gems like those at Don Robinson State Park. Here you'll find a wonder-filled, four-mile round-trip loop trail that's filled with amazing forestry, gorges, fascinating geology, and more. Another favorite waterfall hike in Missouri and near St. Louis is at the Glassberg Conservation Area; it's a stunning three-mile-long loop that takes you past a sparkling lake and a breathtaking overlook.  
What are some of the best hiking trails with waterfalls in St. Louis?  
The list goes on! Another favorite hiking trail with waterfalls near St. Louis is the amazing hike within Hickory Canyons Natural Area. There are two, actually: one's a quarter mile long and the other is one mile long, so pick your fighter and stick with it. We're also fond of hiking the LaBarque Creek Conservation Area, where you can discover the majesty of its many different cascades. That one's best reserved for after a good rainstorm, when all the waterfalls will be at their best.  
Are there any waterfalls in St. Louis?  
There aren't any natural waterfalls physically in St. Louis, but there are a few small man-made ones worth mentioning. There's "The Cascades," which can be found within Forest Park. It's a family favorite and the kids are sure to love it! We also can't forget to mention the incredible Missouri Botanical Garden, which is so breathtaking you'll want to come back again and again. Sure, a lot of these waterfalls require a little bit of traveling, but we promise they're worth the effort!  
Related Articles