The Heart And Soul Of Missouri Is The Small Towns And These 7 Have The Best Downtown Areas
Missouri's home to some pretty spectacular downtown areas – from the fast-paced downtowns in Kansas City and St. Louis to the quainter downtown areas in darling small towns like Saint Charles. For a relaxing stroll back in time, consider visiting the downtown areas in these seven small towns in Missouri. Each promises a ton of personality and plenty to do. Are your picks for the best small-town main streets on this list? Let's find out: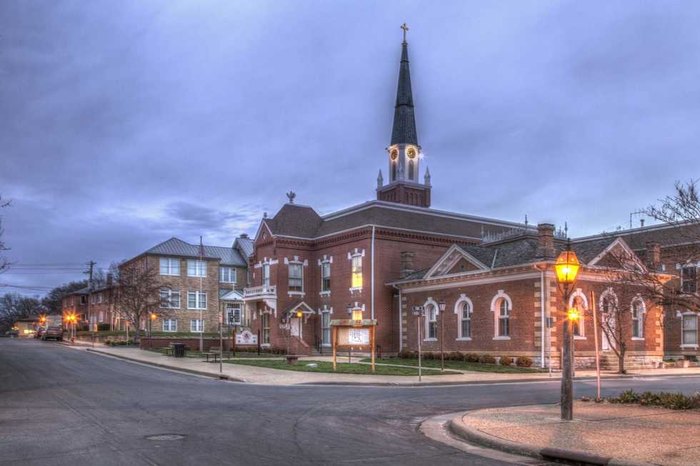 Have you been to the downtowns of these seven small towns in Missouri? Or is there another one you'd like to see featured? What are your picks for the best small town main streets? Let us know in the comments! If you're a fan of nature, you'll definitely want to visit the enchanting town of Louisiana.
OnlyInYourState may earn compensation through affiliate links in this article.
Best Small Town Main Streets
September 21, 2022
Where are some of the best small-town main streets in Missouri? 
Missouri is a quiet state with plenty of small towns to check out. Lots of those small towns in Missouri are actually quite adorable and totally tend to blow expectations of what Missouri "should" be out of the water. Among our favorite small towns in Missouri, there are plenty of super cute main streets and downtown districts that you can't miss. Some of our favorite main streets in Missouri include St. Charles, which has plenty of interesting historic buildings (and citizens who love going all-out for the Holidays), and Chillicothe has an artsy, vibrant downtown that you're sure to get lost in for hours.   
What are some of the best small towns in Missouri?  
There are literally hundreds of small towns in Missouri, and many of them are worth visiting for, at the very least, a day trip. We have multiple favorites – the list is so much longer than one short paragraph can establish! For example, the town of Rocheport might have a population of under 300 people, but that didn't stop it from being named one of America's ten coolest small towns as decided by Frommer's Budget Travel Magazine. Other delightful Missouri small towns include Carthage, Weston, Hannibal, and Fulton, all of which are considerably larger than Rocheport but are still considered small towns by most standards.  
What towns in Missouri are best for shopping?  
Turns out, there are all sorts of fun places to go shopping in Missouri and we love them all. Some whole towns are known for having excellent shopping and eateries, like Ste. Genevieve, which has plenty of fun and eclectic spots to check out, and Hermann is second to none when it comes to German heritage, shops, and restaurants. Other delightful Missouri shopping towns include Clinton, Kimmswick, and Parkville. While visiting Missouri, be sure to enjoy nature as well – any of the amazing state parks in Missouri ought to do, and there are plenty of small towns in Missouri to pick from near just about all of them.