These 10 Towns in Missouri Have the Strangest Names You'll Ever See
We all do it on our road trips.  We pass a sign for a town with a weird or unusual name and make a comment or joke (usually a bad one)  about it.  Wouldn't it be funny to be traveling across Missouri, for example, and come to a town called "Half-way"?  Or what about one simply called "Tea?"  One in particular that makes me giggle is "Not,"  Here are a few more examples funny town names in Missouri that are worthy of a spot on your bucket list.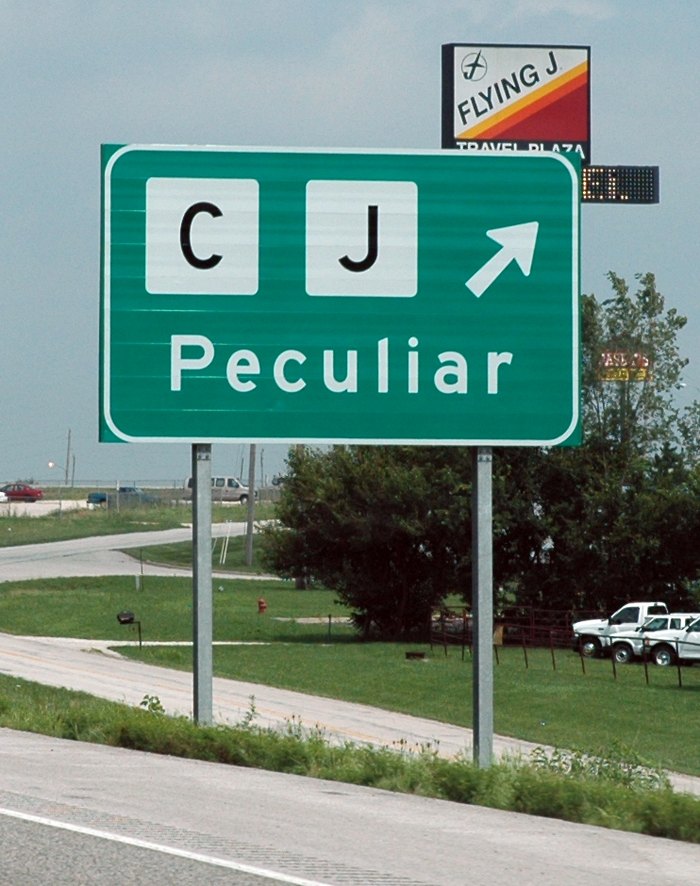 What are some other funny town names in Missouri that you think should have made the list? Let us know in the comments! Next time you're up for a bit of exploring, head to this undiscovered natural oasis in Missouri. (Wear your hiking boots!)
Address: Clever, MO 65631, USA
Address: Peculiar, MO 64078, USA
Address: Tightwad, MO 64735, USA
Address: Bland, MO 65014, USA
Address: Humansville, MO 65674, USA
Address: Bacon, MO 65046, USA
Address: Turtle, Linn Township, MO 65560, USA
Address: Licking, MO 65542, USA
Address: Vulcan, MO 63675, USA
Address: Elmo, MO 64445, USA
Funny Name Towns In Missouri
August 11, 2022
What are some weird things about Missouri?
Missouri's a pretty amazing place to live – funny name towns in Missouri and all. (Those funny names make it all the more endearing, don't they?) Now let's talk about the rather, ahem, strange things we deal with in our beautiful state – like some of those weird laws in Missouri that will leave you shaking your head. Next time you plan on going on a leisurely drive, for example, make sure you have your bear – wait, what? – in a cage. Yep, you've got it. Driving with an uncaged bear is illegal in Missouri. While you're driving, don't honk your horn – no matter how annoyed you are or even if you need to another warn another driver of an impending problem. It's illegal. Otherwise, you might scare any nearby horses. Speaking of animals, make sure you give your little squirrel friends some treats when you see them. You don't want them to get stressed out, after all, do you? It's also illegal to stress out squirrels, and you really don't want that on your record or on your conscience.
What is the most unique town in Missouri?
Missouri's known for its uniqueness – from natural wonders like Elephant Rocks to manmade, well, oddities, like Boathenge. If you're on the hunt for the most unique town in Missouri, look no further than Uranus, a one-in-a-million spot in the charming town of St. Robert. Some call it a town. However, Uranus bills itself as "not a town. It's a destination," and, whatever you want to call it, it's a ton of fun. The one-of-a-kind destination is home to just 25 residents (at least at last count), to a general store (try the fudge!), and to the Sideshow Museum. Do NOT forget your camera; this is one of those Missouri destinations that is truly unbelievable and unforgettable.
Address: Clever, MO 65631, USA
Address: Peculiar, MO 64078, USA
Address: Tightwad, MO 64735, USA
Address: Bland, MO 65014, USA
Address: Humansville, MO 65674, USA
Address: Bacon, MO 65046, USA
Address: Turtle, Linn Township, MO 65560, USA
Address: Licking, MO 65542, USA
Address: Vulcan, MO 63675, USA
Address: Elmo, MO 64445, USA