These 15 Jawdropping Places In Missouri Will Blow You Away
With a variety in topography, the views in The Show-Me State are astounding. Here you can find natural rock water-slides, deep blue springs, man-made mines, river valleys, and rolling hills, each offering their own special type of awe throughout the seasons. Here are some of the most beautiful places in Missouri that you need to see in person for the incredible, jaw-dropping views.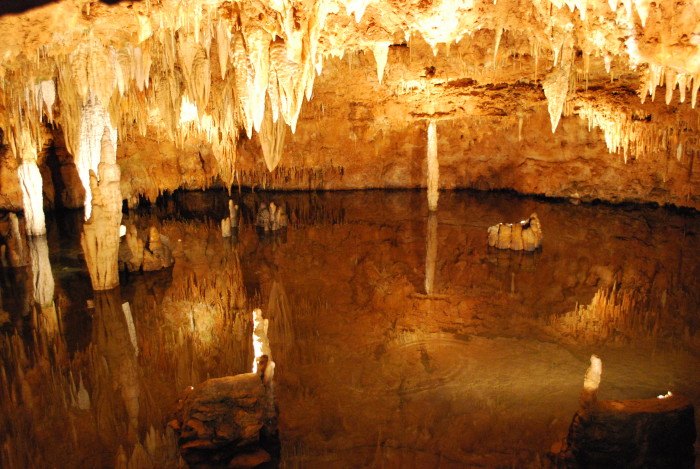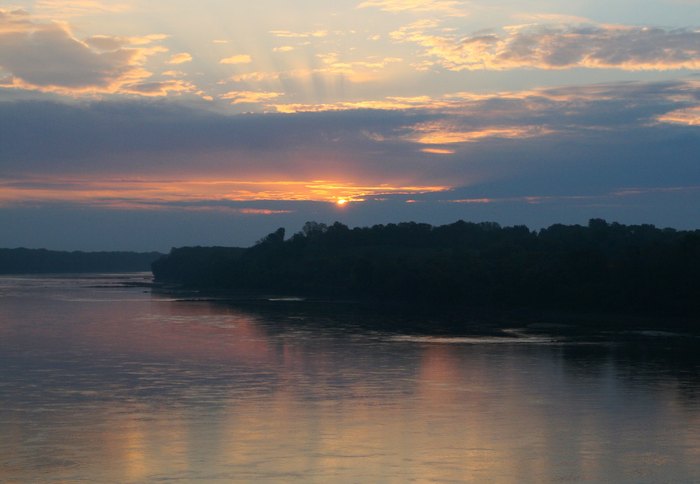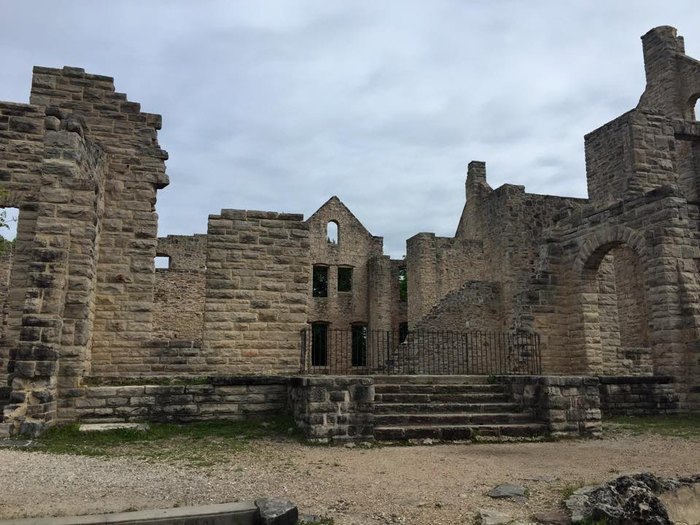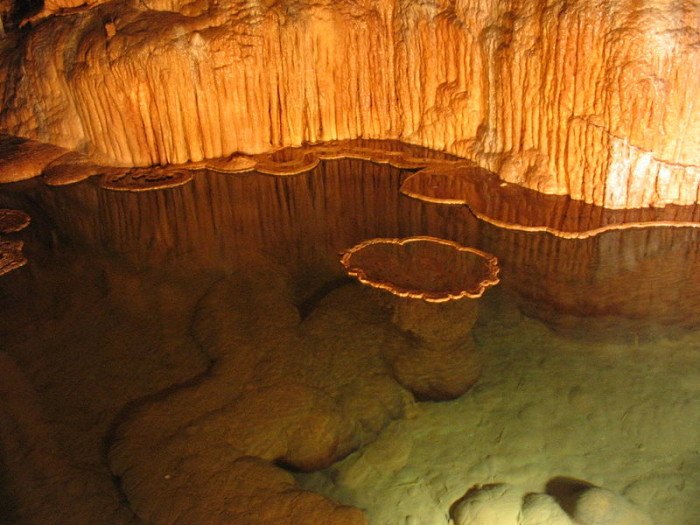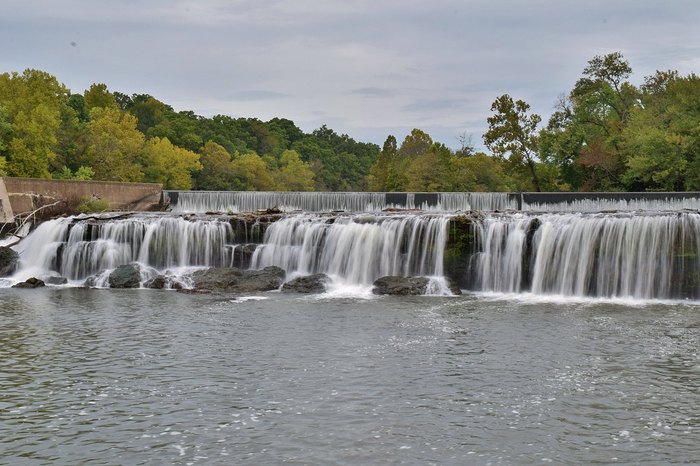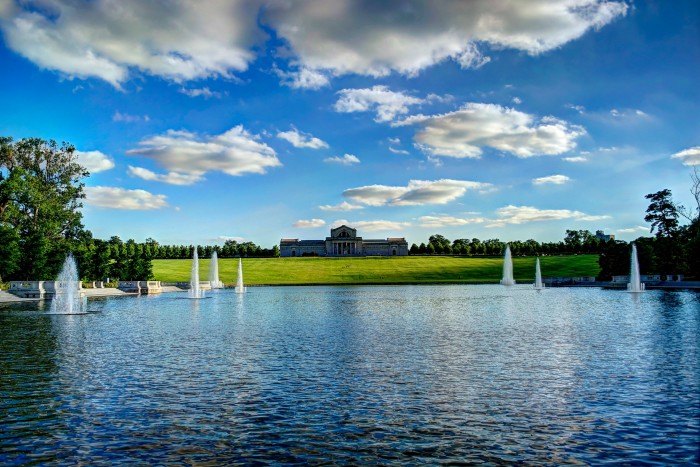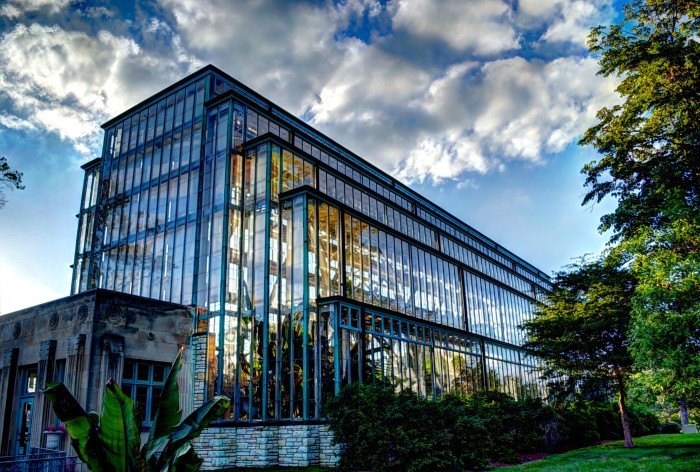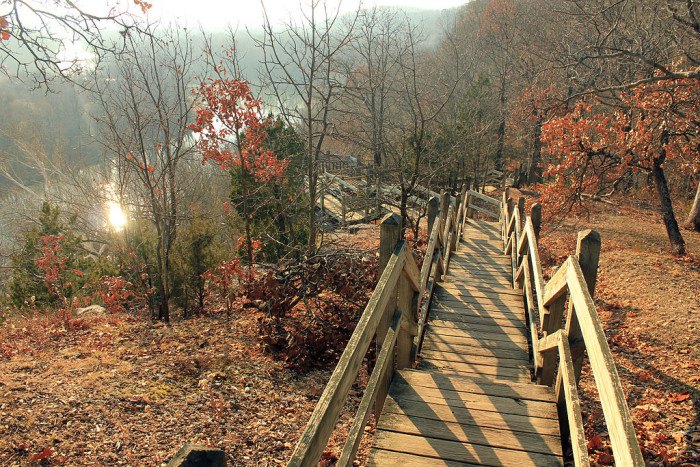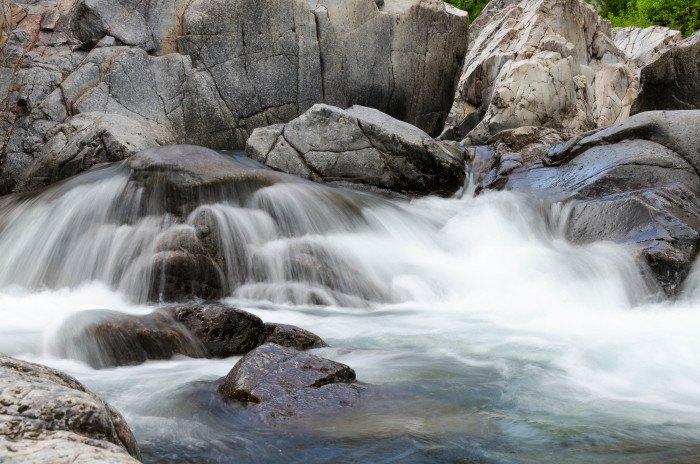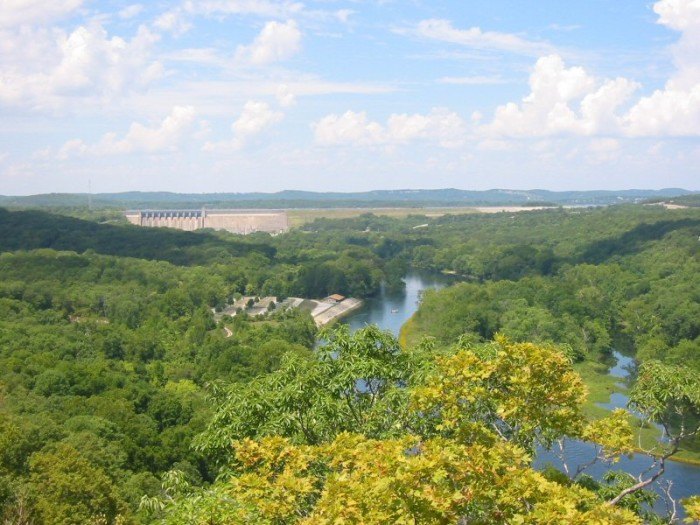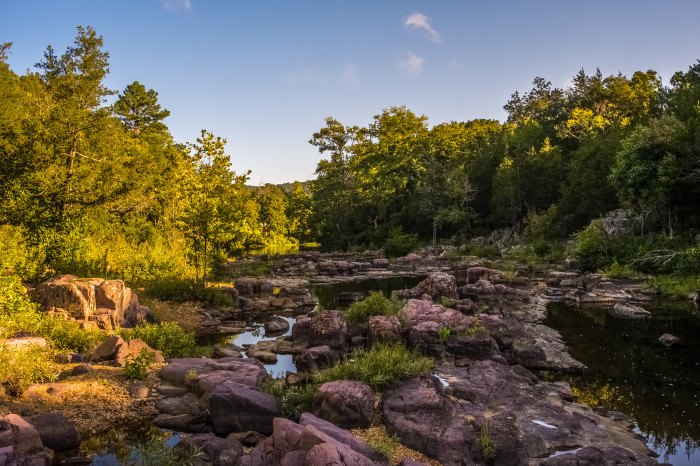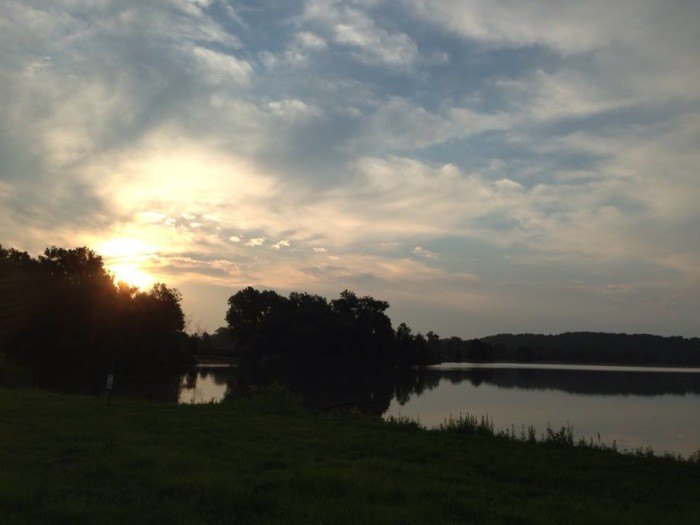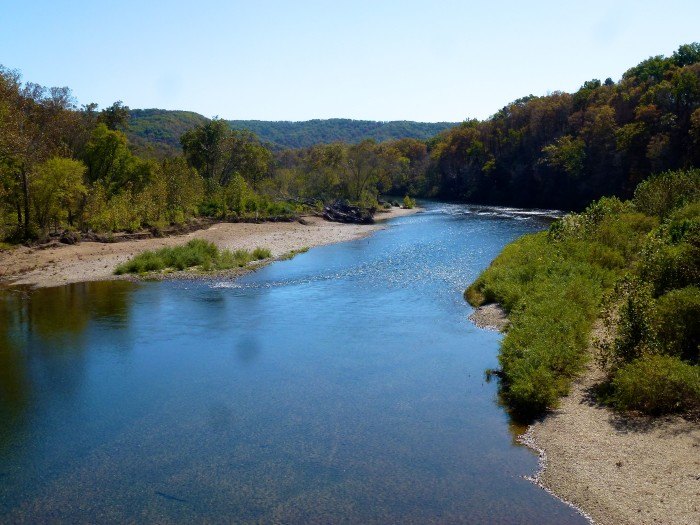 These are just some of the most beautiful places in Missouri. Which one is your favorite?
Address: Ha Ha Tonka State Park, 1491 Missouri D, Camdenton, MO 65020, USA
Address: Meramec Caverns, 1135 Hwy W, Sullivan, MO 63080, USA
Address: Saint Charles, St Charles, MO, USA
Address: Lake of the Ozarks, Missouri, USA
Address: Onondaga Cave State Park, 7556 Hwy H, Leasburg, MO 65535, USA
Address: Elephant Rocks State Park, Missouri 21, Belleview, MO, USA
Address: Grand Falls Blvd, Joplin, MO 64804, USA
Address: 35-43 Fine Arts Dr, St. Louis, MO 63110, USA
Address: Forest Park, 5595 Grand Dr, St. Louis, MO 63112, USA
Address: Castlewood State Park, 1401 Kiefer Creek Rd, Ballwin, MO 63021, USA
Address: Johnson's Shut-Ins State Park, 148 Taum Sauk Trail, Middle Brook, MO 63656, USA
Address: Lake Taneycomo, Missouri, USA
Address: Mark Twain National Forest, Birch Tree Township, MO 65438, USA
Address: Creve Coeur Park Connector, Missouri, USA
Address: Current River Township, MO 63935, USA
Most Beautiful Places In Missouri
March 24, 2021
Where are some of the best places to photograph in Missouri?
The Show-Me State has a lot to show in terms of beauty and you can't go wrong taking your camera and snapping pictures just about anywhere here. From cityscapes to landscapes and everything in between, shutterbugs will be happy with all the photographic opportunities that present themselves around the state. Take a look at 10 Amazing Places in Missouri That Are A Photo-Taking Paradise for some ideas.
What are the most beautiful hikes in Missouri?
With the amount of hiking trails found around the state of Missouri, waterfall hikes are usually a crowd favorite. In Branson, the Roark Creek Waterfall trail leads not just to one, but two waterfalls! And at the length of just under two miles, the trail is easy enough for children to hike. Hickory Canyons, located near Ste. Genevieve, features two relatively easy trails that take you to a canyon, a creek, and a waterfall. This area is also rich with a plethora of plants and wildflowers.
Which state parks should I visit in Missouri?
It's always a great idea to spend the day exploring a state park and Missouri has several amazing ones including the more recently-added Echo Bluff State Park. This park features forest, bluffs, a creek, and the Current River where you can enjoy swimming, canoeing, kayaking, or floating. It's a great place to go tent camping or glamping in one of the on-site cabins. This is one state park you need to visit if you haven't already. For birdwatching and nature views, head to Big Oak Tree State Park which has over 1,000 acres of impressive towering trees and a boardwalk for an easy hike.
Address: Ha Ha Tonka State Park, 1491 Missouri D, Camdenton, MO 65020, USA
Address: Meramec Caverns, 1135 Hwy W, Sullivan, MO 63080, USA
Address: Saint Charles, St Charles, MO, USA
Address: Lake of the Ozarks, Missouri, USA
Address: Onondaga Cave State Park, 7556 Hwy H, Leasburg, MO 65535, USA
Address: Elephant Rocks State Park, Missouri 21, Belleview, MO, USA
Address: Grand Falls Blvd, Joplin, MO 64804, USA
Address: 35-43 Fine Arts Dr, St. Louis, MO 63110, USA
Address: Forest Park, 5595 Grand Dr, St. Louis, MO 63112, USA
Address: Castlewood State Park, 1401 Kiefer Creek Rd, Ballwin, MO 63021, USA
Address: Johnson's Shut-Ins State Park, 148 Taum Sauk Trail, Middle Brook, MO 63656, USA
Address: Lake Taneycomo, Missouri, USA
Address: Mark Twain National Forest, Birch Tree Township, MO 65438, USA
Address: Creve Coeur Park Connector, Missouri, USA
Address: Current River Township, MO 63935, USA