14 Things That Come To Everyone's Mind When They Think Of Missouri
Missourians know all about Missouri…but what do people in the rest of the country think of us? Some things in Missouri are so iconic that they immediately come to mind. Whether it's sports, food, culture or history, these are just 14 things Missouri is known for; can you think of any others? (Let us know in the comments!)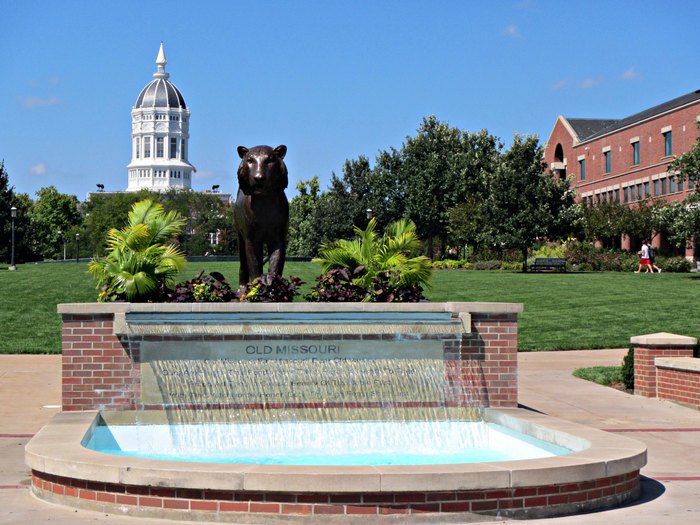 If you've been wondering what is Missouri famous for, you've found 14 fascinating things. What else is Missouri known for? Join the conversation in the comments! Then see if you agree that these are some iconic Missouri foods every Missourian craves.
OnlyInYourState may earn compensation through affiliate links in this article. As an Amazon Associate, we earn from qualifying purchases.
More to Explore
Things Missouri Is Known For
What are some things Missouri is known for?
When you think of Missouri, you might think of a few things – like the Gateway Arch in St. Louis. An engineering marvel, the Missouri landmark draws visitors from all over. Visit the museum at the base of the Arch before heading to the top for absolutely jaw-dropping views of the city and of the Mississippi River. If you're a baseball fan, you undoubtedly are familiar with the St. Louis Cardinals and the Kansas City Royals. For some of the best the state has to offer, drive along Historic Route 66 in Missouri. It will lead you to a ton of must-visit Missouri destinations, including Meramec Caverns in Sullivan and Boots Motel in Carthage. The historic byway travels from St. Louis to Joplin. Literature fans will know Missouri for being the boyhood home of Mark Twain and where Laura Ingalls Wilder lived during adulthood. For a getaway that offers a little bit of everything, visit Branson, where you'll find amusement parks, restaurants, parks, and entertainment for the whole family.
What are some interesting Missouri facts?
There are quite a few things Missouri is known for, although some might actually come as a surprise. Did you know, for example, that Missouri is the home of the ice cream cone? Yep, it dates back to the 1904 World's Fair in St. Louis. Cheese lovers will know Missouri for provel cheese; it was created in Costa Grocery in St. Louis. Any Missourian will know that the world owes St. Louis a whole lot of thanks for gooey butter cake. Can you think of a better pairing with gooey butter cake than a tall, cold glass of iced tea? Yep, it too was invented right here in Missouri. If you like going to monster truck rallies, give a round of applause for Missourian Bob Chandler, who invented monster trucks, while fire escape suspenders are all thanks to George C. Hale.
Related Articles
Explore Missouri