These 14 Unique Festivals in Mississippi Are Something Well Worth Experiencing
Looking for a fun way to spend the day? Searching for the perfect family outing? Well, look no further! Mississippi hosts numerous festivals throughout the year, all of which have something special to offer. So, check out the list below to make sure you don't miss out on these 14 unique Mississippi festivals. Some of them are among the best places to live in the state.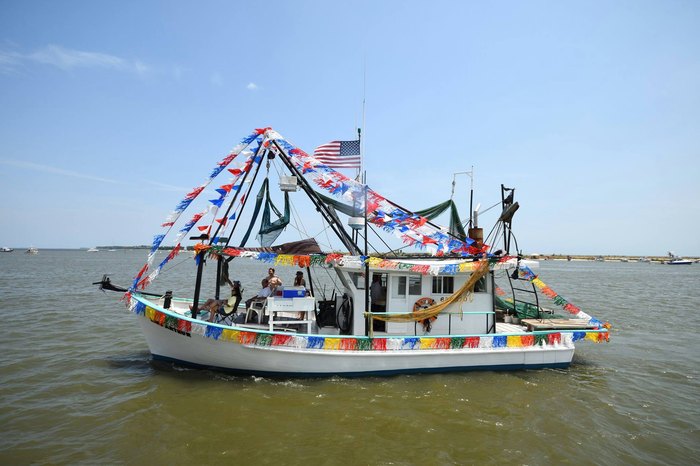 Mississippi has a lot going for it and there are some things it is the best at. The state has so many festivals, listing all of them would be nearly impossible! So, if you know of any that should be added to this list, tell us about them in the comments section below. And if you've been to any of these festivals, please share your share your experience below.
OnlyInYourState may earn compensation through affiliate links in this article. As an Amazon Associate, we earn from qualifying purchases.
More to Explore
Mississippi: More Than Just A River Or A Fun Name To Spell
Mississippi is often known for it's rhythmic spelling and for it's famous river, but there is so much to experience in this amazing Southern State.
What are the most scenic backroads for a road trip in Mississippi?
Mississippi has so many lovely backroads to take a drive through and take in the beauty of nature. The Natchez Trace Parkway is 444 miles long and goes all the way to Nashville, TN! It's lined with lush trees and has several historical markers along the way, sharing the rich history of this state. For a serene seaside sojourn, cruise along highway 605 and take in the salt air and the ocean views. For some garden-like beauty, take a trip to Wildflower Trail on US 51 where you'll be greeted with a display of wildflowers all along the roadside.
What are the best foods to try in Mississippi?
Southern cooking is pure comfort and deliciousness and it's hard to beat the classic dishes that almost everyone in the state loves to eat. Red beans and rice are a staple and it's traditional to eat them on New Years Eve as they're said to bring luck for the coming year. Fried catfish is a true Mississippi staple and nothing's better than going fishing and then frying up the day's catch. For dessert, banana pudding is the thing to eat.
What small towns are worth visiting in Mississippi?
This state is littered with tiny towns and many of them are so charming and quaint that you won't want to pass them by. Taylor, up in the northern part of Mississippi, has a population of less than 300 people and is replete with music and art. Raymond is chock-full of history, with many well-preserved antebellum buildings, a Civil War cemetery, and a lovely town square. If you like waterfalls, Woodville has over fifty of them in its Clark Creek Nature Area. Then there's D'Lo which is known for contributing more men for World War II than any other town of comparable size.
Related Articles
Explore Mississippi