7 Lesser-Known State Parks Around Detroit That Will Absolutely Amaze You
Michigan is home to an impressive 103 state parks, each with its own unique charm and natural beauty. While parks in the Upper Peninsula and along the coast of Lake Michigan often garner the most attention among visitors, there are plenty of stunning locales to be discovered in Metro Detroit. If you're searching for an outdoor adventure, immerse yourself in these underrated state parks near Motor City!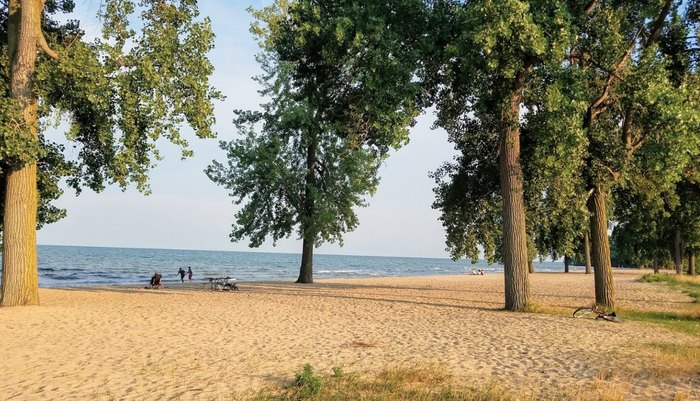 Are there any other fantastic outdoor attractions in and around Detroit that you'd like to see featured in a future article? Share your favorite photos and memories with us in the comment section below or make an official recommendation by filling out our nomination form here.
If you can't get enough fresh air, check out these nine natural wonders in Metro Detroit.
OnlyInYourState may earn compensation through affiliate links in this article.
State Parks in Detroit
January 29, 2022
What are the best city parks in Detroit?  
Detroit gets a bad rap, sometimes, and we don't think it's very fair. Every city and town have their seedier bits, and no one place is defined entirely by those alone. In fact, Detroit is a wonderful place for those who enjoy nice city parks; it's home to a bunch of them, and each of them seems to have a handful of folks claiming that this park is the best in the city. Some of those most beloved city parks in Detroit include spots like Rouge Park, which features 12 playgrounds and three swimming pools, Riverside Park, which features incredible river views, and a bridge to Canada, the famous Grand Circus Park, Beacon Park, and Campus Martius Park. Of course, each is subjective; what one person considers the "best ever" may not be what someone else does, but one thing is for sure: Detroit has some truly wonderful city parks, and its diversity in terms of options is great for families with kids looking for things to do. And then there's the hiking. 
What are some great hiking trails in Detroit?  
Who says being in the big city means you can't enjoy a good hiking trail? We sure don't. Detroit, Michigan, is an amazing place for hiking and walking enthusiasts to get outside and enjoy the weather while getting their steps in. Some of our favorite hiking trails in and around Detroit include trails at Kensington Metro Park, Paint Creek Trail, which is in northern Oakland County, trails within the Carpenter Lake Nature Preserve, and trails at Maybury State Park. We also like the West Bloomfield Woods Nature Trail and the Blue Heron Lagoon Trail. These aren't even CLOSE to all of your options – check out this article for more! What are your favorite hikes around metro Detroit?