6 Maine Day Trips That Are Even Cooler During The Winter
There is a term in New England we are all too familiar with: "Winter is coming". No matter what time of the year it is we know that the long winter season is looming over us. Lots of people will dread the cold temperatures, piles of snow, and short days, but that is the very thing that makes us resilient. We have braved the weather and survived another year and we would like to suggest that winter isn't something to dread but an opportunity. It gives us a chance to try something new and make the most of our cold months — just be sure to bundle up with your warmest winter essentials! So we have compiled a list of some amazing winter day trips in Maine, to take full advantage of this winter wonderland we experience every year.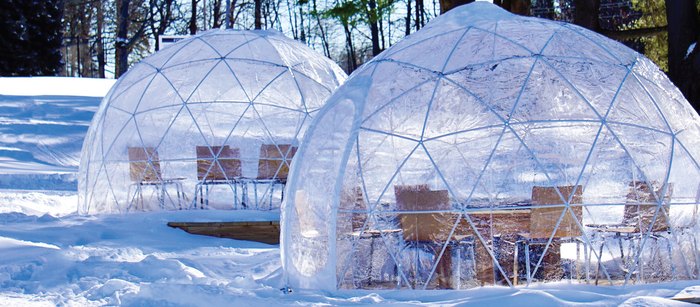 What do you think of these incredible winter day trips in Maine? These places are completely transformed in the colder months and we encourage you to bundle up and take full advantage of these great options. How many have you done? What would you add to your winter bucket list? Let us know in the comments below. 
Address: Pineland Drive, Pineland Dr, New Gloucester, ME 04260, USA
Address: Viles Arboretum, 153 Hospital St, Augusta, ME 04330, USA
Address: Acadia National Park Pond, Bar Harbor, ME 04609, USA
Address: Seacoast Adventure, 930 Roosevelt Trail, Windham, ME 04062, USA
Address: East Pondicherry Road, E Pondicherry Rd, Bridgton, ME 04009, USA
Address: Sugarloaf Mountain, Carrabassett Valley, ME 04947, USA
OnlyInYourState may earn compensation through affiliate links in this article.