8 Lesser-Known State Parks In Maine That Will Absolutely Amaze You
There's no shortage of outdoor fun to be had in Maine. While it's easy to revisit the same places over and over again, this spring we recommend trying something new. Travel further than the towns nearby to discover what Maine has to offer. Heading out to visit these lesser-known state parks in Maine also means fewer crowds, but lots of fun!
If you love the Maine outdoors, consider joining our Facebook group dedicated to all things Maine Nature. The Maine Nature Lovers Facebook group is a place to share photos, stories, and tips for how to best maximize your time outside in Vacationland. We often feature the photos shared in the group in our newsletters as well. Click here to check it out and join!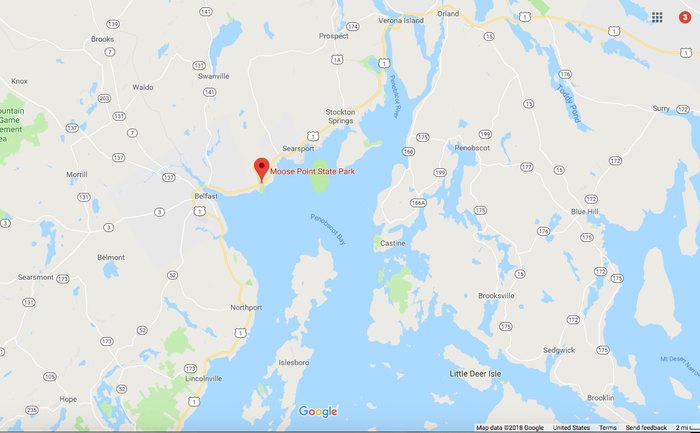 One of our favorite state parks to visit in Maine is Rangeley Lake State Park, which is located over in Franklin Country. Learn more about it, including how to get there, but clicking here.
Which of the places listed above are your favorite state parks to visit in Maine? Did we miss any of your must-visit sites? Share them with us in the comments below! And for more underrated state park gems in the Pine Tree State, check out this list of under-appreciated state parks.
OnlyInYourState may earn compensation through affiliate links in this article.
More to Explore
State parks to visit in Maine
What is the most beautiful state park to visit in Maine?
One beautiful state park in Maine that truly stands out above the rest is Mt. Blue State Park. At 8,000 acres, it's the actually the largest state park in Maine. The park is named from the blue spruce trees that cover the slopes of Mount Blue, and has some of the best hiking trails around. Visitors can also take advantage of the park's sandy beaches, camping sites, and many scenic picnic areas. Learn more about Mt. Blue State Park in Maine in this article.
What are some under-the-radar state parks to visit in Maine?
Most tourists come to Maine headed straight for Acadia National Park. While it's beautiful, it's certainly not the only park in Maine that offers access to trees, streams, lakes and camping. State parks offer something for just about everyone in every single season and Maine is home to 36 of them along with an amazing state forest and a national monument. Whether you prefer to wait until summer for a lake dip or you're the type that loves a good snowstorm for cross-country skiing, you'll love these beautiful state parks! Some notable state parks to visit on the list include: Fort McClary State Park, Fort Knox State Park, Aroostook State Park, Moose Point State Park, Bradbury Mountain State Park, and Reid State Park.
What's the oldest state park in Maine?
The honor of the "oldest state park in Maine" goes to Aroostook State Park, located near Presque Isle. Aroostook got its start in 1938 when local citizens came together to donate 100 acres of land to Maine for the creation of a new state park. At over 80 years old, this is Maine's oldest state park! Over the years additional donations have allowed the park to grow to its current size of more than 800 acres. Two of the most notable features of Aroostook State Park are Quaggy Jo Mountain and Echo Lake. The park offers tons to do year-round, from amazing hiking trails (complete with lots of scenic overlooks) to kayaking, canoeing, and fishing on Echo Lake. The camping here is also particularly noteworthy; there are 30 campsites and each comes with a table and fire pit, too! Read all about this amazing Maine state park here.
Related Articles
Explore Maine