10 Historic Towns In Maine That Will Transport You To The Past
There's no shortage of historic towns in Maine. Because, depending on how you count your days, Maine's history is either thousands of years old or 200! Did you know that the earliest humans recorded in Maine were the Red Paint People who are believed to have been here between 3000 B.C. and 1000 B.C.?And you think YOU'RE a true Mainer! After that time, a variety of towns were created before the boundary would officially became Maine in 1820. All of this means that there's a whole lot of history hanging out in these parts of the northeast! If you love learning about the Pine Tree State's past, you'll want to visit the most historic towns in Maine, listed below. They might not necessarily be the oldest, but these towns in Maine all come with some pretty cool stories and lots of historic attractions and points of interest.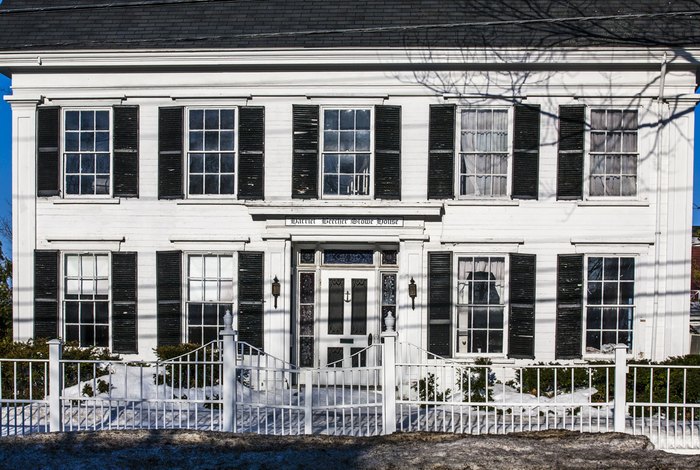 What are your favorite historic towns in Maine to visit? Share them with your fellow history buffs! Want to keep exploring? Then definitely check out these 12 cool, artsy towns throughout the state.
OnlyInYourState may earn compensation through affiliate links in this article.
More to Explore
Historic towns in Maine
What are some other historic places in Maine?
If you can't get enough Maine history (guilty!), then you'll definitely want to plan a trip to these five historic towns in Maine, which are truly like stepping back in time. Augusta, Maine, is a total treasure trove of historic sites; along with being the capital of Maine, Augusta has a rich history that includes Old Fort Western, Benedict Arnold's base when he headed to invade Quebec, which you can visit today. Castine over in Hancock County is another place chock-full of history and intrigue, most notably, it's home to the Maine Maritime Academy. The Dice Head Lighthouse is also based in this historic town, so you'll have plenty to see and do when you visit Castine, one of the oldest towns in Maine... and the northeast, in fact! Finally, urbanites can get a full history lesson in Portland, Maine. Known as "the land surrounded by water", Portland is the largest city in Maine. When Maine was formed in 1820, Portland was originally named its capital. You'll also discover Victorian homes, The Old Port, and the infamous Ram Island Ledge Lighthouse.
Related Articles