11 Surprising Facts Most Louisianians Don't Know About Their Home State
Louisiana is a truly unique state with a lot of history. If you're a history buff, you may have already known some of these, but we've put together a short list of some Louisiana facts you may not know so you can impress your friends—or maybe get that question right on your next trivia night.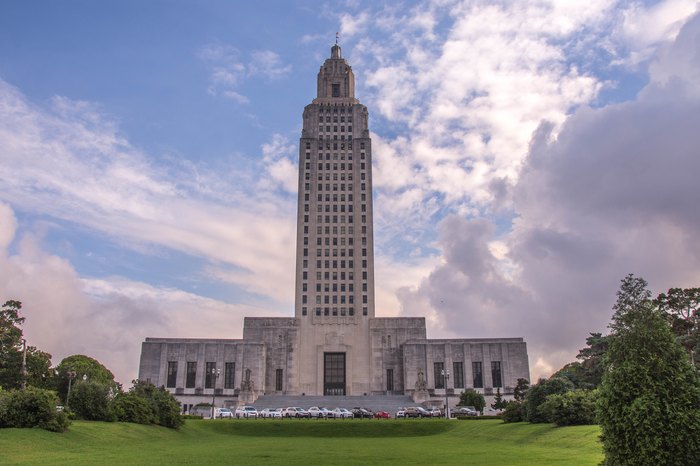 Did you know any of these fun facts? Let us know in the comments below! Learn about some of the historical facts about Louisiana that you may not know.
OnlyInYourState may earn compensation through affiliate links in this article.
More to Explore
The Most Amazing Facts About Louisiana
What are some historical facts about Louisiana?
Some historical facts about Louisiana include:
The largest and most complex Native American site in America is the mounds at Poverty Point which were built between 1650 and 700 BCE.

Since becoming a state, Louisiana has had ten different state Constitutions over the years. The most recent was ratified in 1974.

The last World's Fair exposition was in New Orleans in 1984. It was not being as well-attended as it once was and finally ended.

The buildings in the French Quarter are mostly Spanish rather than French due to a fire in 1794 that destroyed most of the area and it was rebuilt by the then-ruling Spanish.
Learn more about these and other historical facts about Louisiana. 
What are some hidden facts about Louisiana?
Some hidden facts about Louisiana include:
If you order a pizza for someone else without letting them know first, it is illegal and will incur a fine of $500.

The oldest salt mine in America is on Avery Island, and this state produces the most salt in the country. It totals 24% of the country's salt.

One of the first patents in Louisiana was for Tobasco Sauce in 1970, and the label is still the same as it was in the beginning.

The first opera ever performed in this country was in the French Quarter of New Orleans in 1796. 
Discover more about these and other hidden facts about Louisiana. 
What are the weirdest laws in Louisiana?
The weirdest laws in Louisiana include:
Children can play skeeball without adult supervision, but it is illegal for them to place coin-operated football without an adult present. 

You can't feed garbage to your hogs without first cooking the garbage, and you must cook it on your own property.

If a person owns an alligator, whether it is dead or alive, it is unlawful to steal another person's alligator.

You may not tie your horse to a tree next to a public highway, and the horse cannot stand in any way that might injure a tree.
Find out more about the weirdest laws in Louisiana. 
Related Articles
Featured Addresses