11 Legendary Family-Owned Restaurants In Louisiana You Have To Try
You may have heard about them, and you may have even dined at one of them, but did you know that these famous restaurants in Louisiana are family owned? Yep, we've compiled a list of some of the most legendary restaurants in Louisiana that have been keeping it in the family for generations. Some of these restaurants are more than a century old! In no particular order, here are some of our favorites…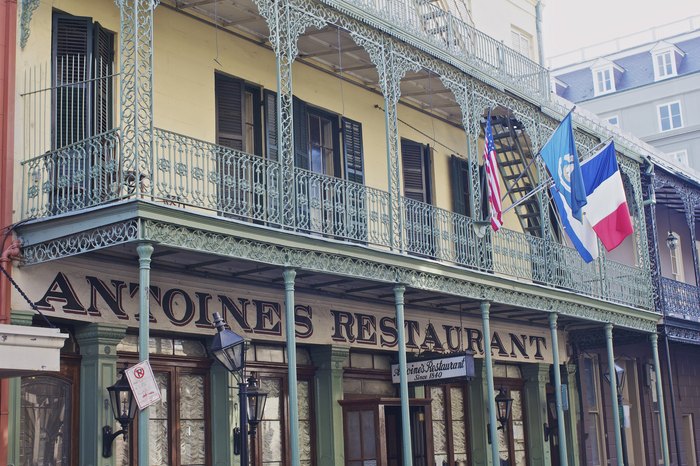 Have you been to any of these restaurants? Let us know in the comments below!
For more incredible eateries, check out some of our favorite po'boys in Louisiana.
OnlyInYourState may earn compensation through affiliate links in this article.
More to Explore
Famous Restaurants in Louisiana & Related Info
What are some of the best restaurants in Louisiana?
Some of the best restaurants in Louisiana include:
Bear's: A local restaurant in Covington, Louisiana known to have some of the best po'boys in town.

 

Chicken on the Bayou and Boudin Shop: A no-frills joint in Breaux Bridge serving up authentic Cajun fare, and also known for its fried chicken.

 

Regatta Seafood and Steakhouse: A waterfront restaurant in Lake Arthur serving up surf and turf options. There is a dock at this restaurant, allowing visitors to arrive to this restaurant by car or boat.

 
Check out these incredible restaurants in Louisiana for more delicious dishes.
What are some must-try foods in Louisiana?
Louisiana has a very unique culinary landscape of Cajun and Creole cuisine, often featuring seafood as the protein of choice. Some of the must-try foods when visiting Louisiana include:
Crawfish: Available seasonally, from mid-January to mid-July.
Snoballs: A variation of the north's version of a snow cone, but Louisiana snoballs are made with much finer ice.
Po'boys: Louisiana's spin on a hoagie, grinder, sub, etc. Originally made with fried oysters, you can get your po'boy topped with whatever protein you'd like, but fried shrimp, fried oysters, and roast beef are the top three. When you order your po'boy, it's common to say that you'd like it "dressed" which means lettuce, tomato, and mayonnaise.

 
There are many more famous and must-try foods in Louisiana, and all of them are worth a try Here are some of the most famous foods in Louisiana. 
Related Articles
Explore Louisiana