These 8 Unique Restaurants Are The Coolest Dining Experiences In Louisville
Louisville has grown into a dynamic force to be reckoned with in the food scene. There are hundreds of mind-blowingly delicious places to dine in the city that compiling a comprehensive list of the best restaurants in the area would be an impossible feat (and WAY too long to read). Instead, we've gathered together a few of the tastiest, truly one-of-a-kind dining experiences in Louisville that definitely deserve a spot on your Louisville Restaurant Bucket List. They're part of the multitude of reasons that so many call Louisville their home. Here are 8 unique restaurants in Louisville to kick off your dining adventure: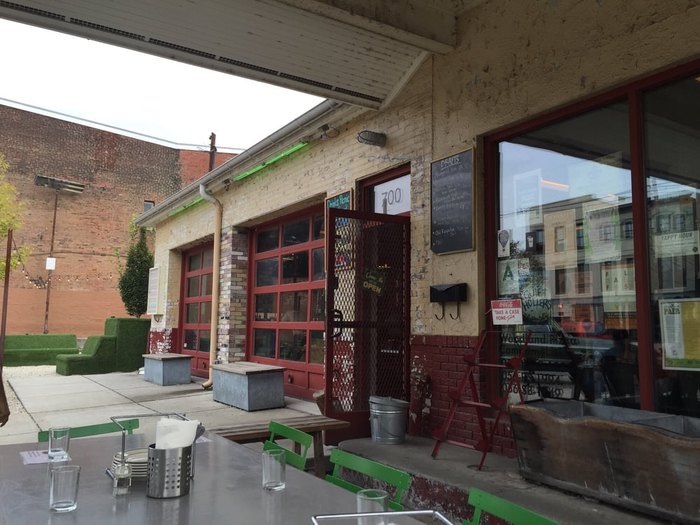 Are you hungry yet? Grab your forks and knives – this is one unforgettable food journey. Bon appetit! While in Louisville, be sure to get a taste of the history of this old city by visiting the many historical sites that you can only find here. This city is also a lovely place for a hike. Check out some of the best trails available in Louisville for easy, lovely strolls. If you like a bargain, be sure to shop at any of the fun flea markets all over the city. Do you have any favorite places in Louisville? If so, let us know all about them in the comments!
OnlyInYourState may earn compensation through affiliate links in this article.
Louisville: A Unique City That Has More Than Meets The Eye
October 03, 2022
When we think of Louisville, we often think of the Kentucky Derby, however, there is so much more to this city that will make it the next destination on your bucket list. Let's explore!
What foods is Louisville known for?
Louisville is home to some rather interesting and delicious concoctions and confections. The Hot Brown is perhaps the most iconic. An open faced sandwich with turkey, bacon, cheese, and spices, baked in the oven to melty perfection. Then there's Burgoo, which is basically a stew made of anything on hand, and is often made in a group setting where people bring ingredients to add and everyone shares in this culinary adventure that is different every time. For dessert, you must have Derby Pie. The South is known for pecan pie, but imagine pecans, walnuts, and chocolate! Yum!
What are some can't-miss places in Louisville to visit?
Louisville has a lot to offer and we can show you several amazing places you would love to experience. The Louisville Palace is an ornate, old-fashioned theatre for movies and concerts and the décor alone is worth the visit. The shows have to be pretty spectacular to draw your eyes away from the intricate tapestries and carvings. If you're here for the Kentucky Derby, then you have to visit the Kentucky Derby Museum where you can learn the history of the world's most famous horse race, and learn about the horses that won them. Then, float like a butterfly over to the Muhammad Ali Center which celebrates the life of this boxer and activist.
What are some unique facts about the city of Louisville?
We've found several fun and interesting facts that only Louisville can claim. Did you know that the Happy Birthday song was written here? Patty and Mildred hill are sisters from Louisville who penned this popular song. Louisville produces about 90% of the world's disco balls! Time to catch some of that Saturday Night Fever! This city is also the place where the first successful hand transplant was performed at the Kleinert Kutz Hand Center back in 1999. Who was Louisville named after. It was King Louis XIV of France!
What are some things that were invented in Louisville?
Louisville is home to quite a few inventions. The Mint Julep is a world famous Kentucky libation with mint, bourbon, sugar, and water and it's so refreshing on a hot Southern afternoon. It's also the home of flavored chewing gum, invented when pharmacist John Colgan added tolu, a kind of balsam, to chewing gum. An item that almost every American home has is Reynold's Wrap, which came from Reynold's Metals in Louisville. Who doesn't love a good bubble bath? We have Louisville to thank as the enamel bathtub was invented here in 1856 The famous Kentucky Derby is held at Churchill Downs, which was founded in 1874 and was known as The Louisville Jockey Club at the time. Of course, we can't go without mentioning the Louisville Slugger, the most famous type of baseball bat there is.