These 10 Iconic Foods In Louisville Will Have Your Mouth Watering
Louisville is an iconic city, so it is no surprise that it has some pretty iconic food too. From our famous fried chicken to the oft-mispronounced burgoo, Louisville is home to tons of great dishes that keep visitors (and locals, and TV crews…) coming back for more. If you've ever wondered "What food is Louisville known for?" — read on! Here are 10 of the most iconic foods in Louisville, and why we love them.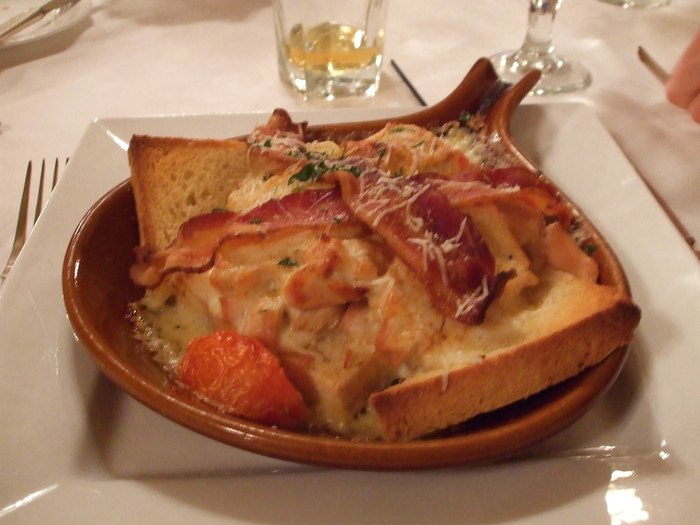 Have you eaten any of these iconic dishes? Is there anything missing from the list? Share your suggestions in the comments below!
Are you still wondering about what food Louisville is known for? Did you know that there is a restaurant in Louisville, Kentucky, that's said to be home to the original cheeseburger?
OnlyInYourState may earn compensation through affiliate links in this article.
More to Explore
What Food Is Louisville Known For
What is a food that Louisville is known for that's not included in the list above?
We alluded to this, but did you know that a restaurant in Louisville, Kentucky, is credited with inventing *the* original cheeseburger? Kaelin's Restaurant in Louisville, Kentucky, is home to the original cheeseburger and a little diner in Kentucky is the only place to go when a burger craving strikes. This is 80/20 at Kaelin's, a little diner in Louisville, Kentucky, that's home to the original cheeseburger. In 1934, the restaurant became known as the "birthplace of the cheeseburger" when owner Carl Kaelin put together this cheese-topped creation. Some say bacon makes everything better, but we say that everything's better with cheddar. 
What's the most iconic restaurant in Louisville, Kentucky?
In terms of culinary icons, there is no restaurant in Kentucky that is more legendary than the Brown Hotel. The Hot Brown was invented in the 1920s at the famous Brown Hotel in Louisville. As the story goes, after the hotel's guests had been dancing all night, the hotel's chef, Fred Schmidt, thought they could use something a bit heartier than just eggs and bacon for breakfast. So, he created the Hot Brown – an open-faced turkey sandwich smothered in a light cheese, or mornay, sauce. A century later, the hot brown has become one of the most iconic dishes in the Bluegrass State … and every Kentuckian's surefire cure for a hangover! While this dish can be found all throughout the state, The Brown Hotel is where it all began, and, to this day, it remains a Louisville, Kentucky icon.
Related Articles