Paddle To Hidden Waterfalls On Lake Cumberland With A Bucket List-Worthy Adventure In Kentucky
Everyone has a different method for enjoying total relaxation and it can involve everything from going for a long walk to hopping on a motorcycle, to curling up with a good book. If you love the outdoors, your secret to peace and quiet may involve a boat and a paddle and heading off to find hidden gems in nature. Kentucky is ideal for this and if you already enjoy kayaking as a hobby — or would like to — you'll want to add this spot to your list of places to visit. Near Lake Cumberland, you can paddle to hidden waterfalls in Kentucky that are scenic, remote, and the perfect place to seek relaxation. Ready for a beautiful waterfall adventure in the Bluegrass? Let's go!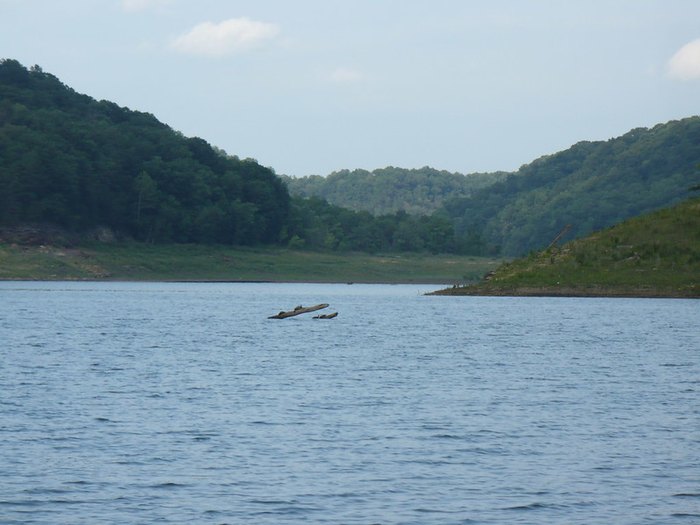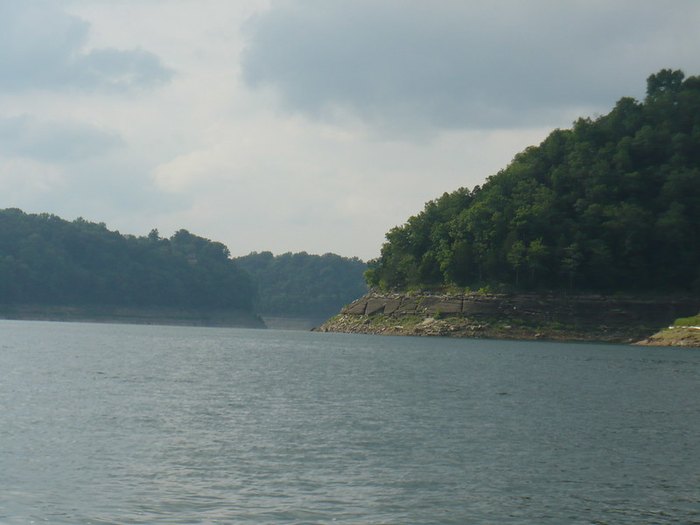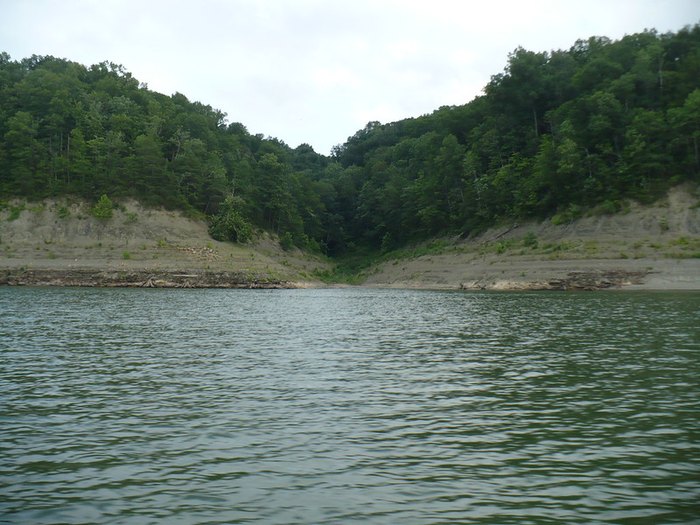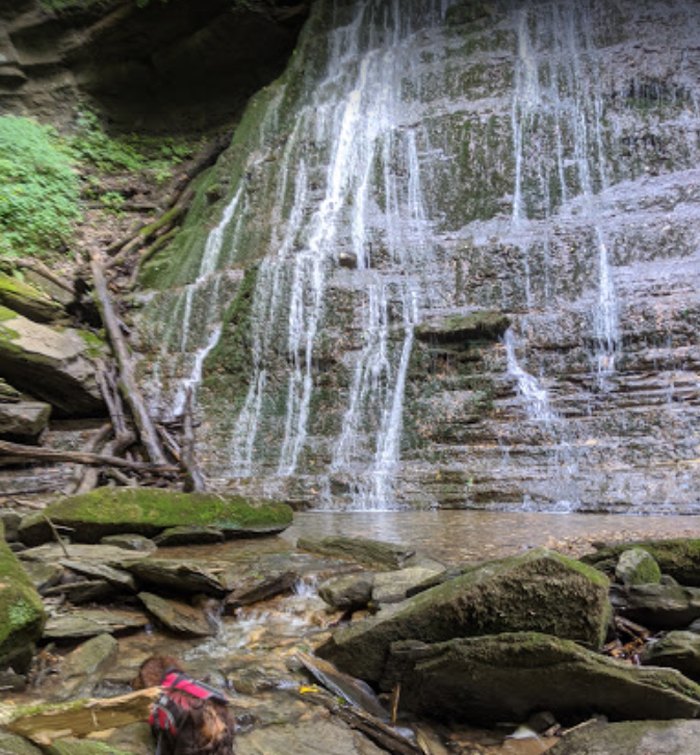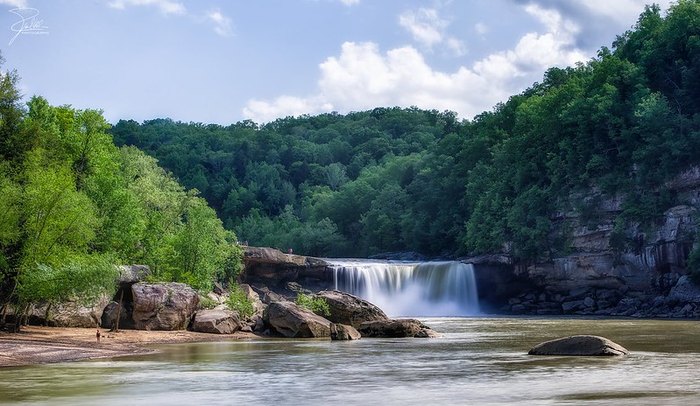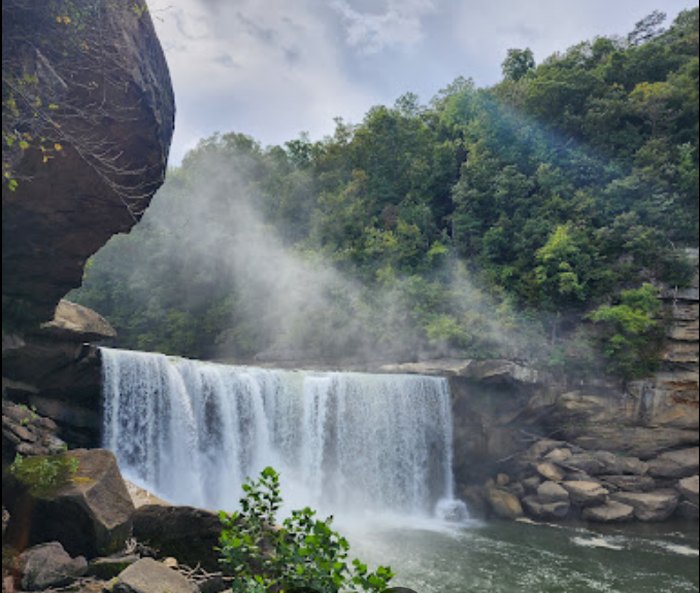 Some places that are not easy to reach are still worth the effort and these hidden waterfalls in Kentucky are proof of that. Paddle to these scenic spots along Lake Cumberland and enjoy one of many relaxing adventures in the Bluegrass. Did you know about these waterfalls on Lake Cumberland? What are your favorite hidden waterfalls in Kentucky? Tell us about them in the comments or submit them through our Nominations Page.
And for more information on Garner Branch Falls and other waterfalls in Kentucky, check out the Kentucky Waterfalls website.
Still wondering about "waterfalls near me" in the Lake Cumberland area? What about a waterfall on Lake Cumberland that doesn't require a kayak? Read more about 76 Falls in our previous article… it's a stunner of a waterfall that's absolutely worth seeking out!
If you're still in the mood for some more of the great Kentucky outdoors, check out this video:
OnlyInYourState may earn compensation through affiliate links in this article.
More to Explore
Waterfalls near me
What are some other beautiful waterfall hikes in Kentucky?
There's something so magical about hiking to a waterfall, and happily, there are so many beautiful waterfall hikes here in the Bluegrass State! There are so many wonderful waterfall hikes in Kentucky, so we put together a list of some of our favorite, bucket-list-worthy adventures. Bark Camp Cascades, Eagle Falls, Flat Lick Falls, Tioga Falls, Van Hook Falls... there are so many waterfalls to chase in Kentucky!
What's the tallest waterfall in Kentucky?
While Cumberland Falls gets the spotlight in terms of famous waterfalls in Kentucky, it's actually not the largest in the state. That superlative belongs to the one-and-only Yahoo Falls. Measuring 113 feet, Yahoo Falls is the tallest waterfall in Kentucky. It's located in Whitley City and definitely qualifies as a bucket-list destination, in our opinion. One of the best parts about hiking to Yahoo Falls is the opportunity to experience more than the waterfall itself. You'll also have the chance to enjoy fascinating rock formations and breathtaking views. Learn more about this picturesque Kentucky hike, and plan a trip to see these glorious cascades ASAP!
What are the best scenic hikes in Kentucky?
Whether you want to ogle epic rock formations, sweeping grand canyons, lush forests, or winsome waterfalls, the best way to experience the beauty of the Bluegrass State is out on the trails. There are so many wonderful hikes in Kentucky, however, that choosing one can be quite a difficult task! So we put together this list of 12 amazing hikes in Kentucky, one for each month of the year. We timed the trails to really maximize the splendor of each season, and think you should definitely make a point to hit each of these trails over the next year!
Related Articles
Explore Kentucky
Featured Addresses

Lake Cumberland, Kentucky, USA