Driving Down This Haunted Kentucky Road Will Give You Nightmares
There's a particular road in Kentucky that'll make the hair on the back of your neck stand up. Sleepy Hollow Road might just be one of the most haunted places in Kentucky, yet many people still choose to visit this paranormal hotspot, hoping to catch a glimpse of the supernatural for themselves. If you find yourself driving down this spooky road at night, you might want to pay extra attention to your surroundings, you never know what's going to be lurking in the shadows.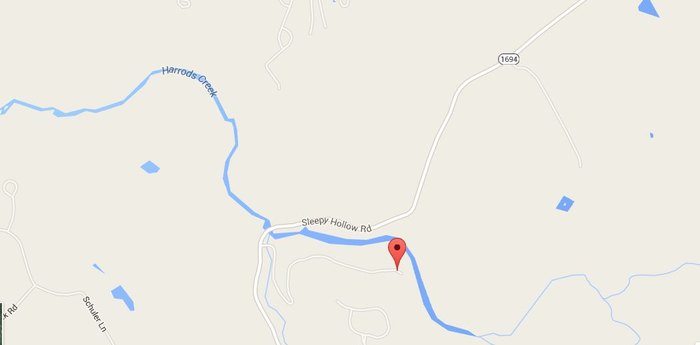 Sleepy Hollow is also rumored to have the occasional time warp. Hours seem to pass though you just rode a few miles down the road. We hear folklore all across the U.S. regarding ghosts and such, but this haunted Kentucky road will give you chills at night. Something about the name Sleepy Hollow just seems to draw disturbing forces, from the headless horseman to the haunted hearse. Most people love a good ghost story.
Kentucky is full of spooky stories. Check out our previous article highlighting some of our favorite urban legends in Kentucky. How many did you know about?
Address: Sleepy Hollow Road, Sleepy Hollow Rd, Kentucky, USA
Haunted Places In Kentucky
August 26, 2022
What are the most haunted places in Kentucky?
Kentucky is full of ghost stories, urban legends, and haunted hot spots that will keep you awake at night. If you're up for it, you can gas up the car and take this haunted road trip in Kentucky, which will take you to some of Kentucky's most famous haunts, including haunted cemeteries, abandoned hospitals, ancient caves, and more. If you only have time to see one haunted place in Kentucky, make it the Waverly Hills Sanatorium.
Can I go ghost-hunting in Kentucky?
If you'd like to take things into your own hands, you can always spend the night at Land Between the Lakes, one of the most haunted campgrounds in Kentucky. Between Civil War battles, flooded cemeteries, and a potential mythical beast who lurks in the shadows, you'll have plenty of investigating to do at this haunted campground. Those that choose to camp here have reported hearing unexplained noises, disembodied voices, and on some occasions, reports of what sounds like faint gunfire from a potential Civil War Battle.
Are there any haunted restaurants or bars in Kentucky?
How about a haunted honky tonk? Bobby Mackey's is a country music bar in northern Kentucky, and many believe it to be one of the most haunted places in Kentucky. It's certainly the origin point for many Kentucky ghost stories. In one room there's an area called the "wall of faces," and if you take the tour, you'll learn all about why it's called that. If you can make it past the wall of faces, good luck when you see Hell's Gate, which was known to be a spot within the bar where satanic practices occurred.
Address: Sleepy Hollow Road, Sleepy Hollow Rd, Kentucky, USA