Spend The Night At Kentucky's Most Haunted Campground For A Truly Terrifying Experience
Campfire ghost stories have been told for centuries, but have you ever been to a real haunted campground in Kentucky? If not, you might want to check out this one-of-a-kind camping experience. There are some beautiful campgrounds scattered across Land Between the Lakes, and they all have a ghost story or two. The stars of that show may or may not come to visit. If they do, you are sure to have a memorable experience.
If you enjoy a good scare, here are 7 reasons to visit one of the more unique campgrounds in Kentucky: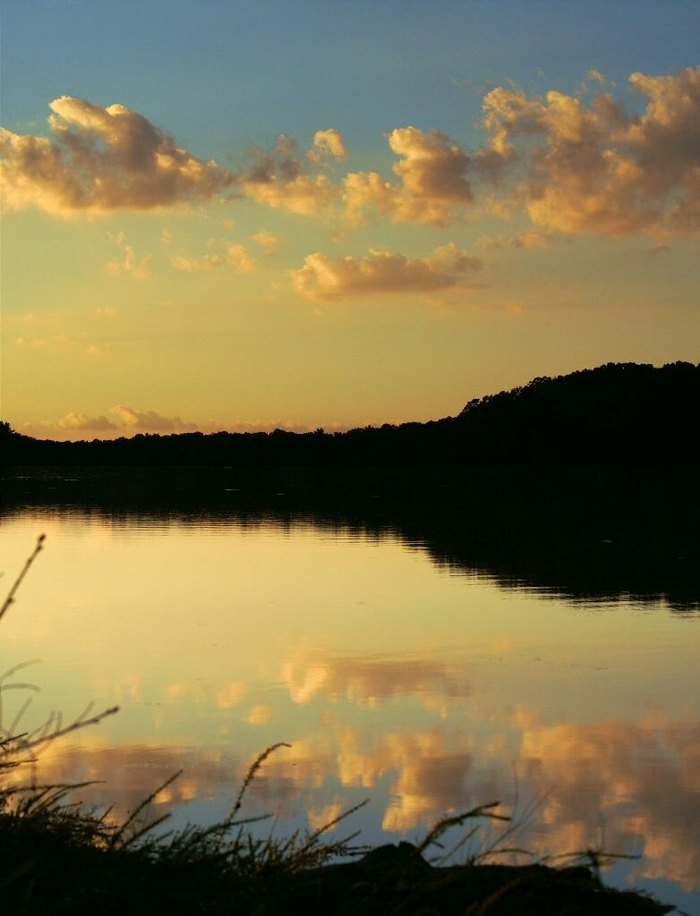 Land Between the Lakes is a gorgeous section of the Bluegrass State, but people who camp here, often say they hear unexplained noises throughout the night. Of course, this could always be other campers or wildlife, or it could be something more. For those that like a real-life scare, try taking this haunted road trip across the state. If you want to take a chance on seeing some woodland spirits, the LBL haunted campground in Kentucky is a perfect night of fear and fun.
Have you ever gone camping in Kentucky at Land Between the Lakes? Did you happen to hear or see anything out of the ordinary? Share with us your experience in the comments section!
OnlyInYourState may earn compensation through affiliate links in this article.
More to Explore
Haunted Campground In Kentucky
Are there any haunted attractions in Kentucky?
Because Kentucky is so rich in history, it also comes with a lot of stories, particularly ones that are riddled with ghosts! There are plenty of haunted spots in Kentucky worth checking out, such as: 
What are the scariest haunted attractions in Kentucky?
Oftentimes the scariest haunted attractions in Kentucky are the ones that are abandoned. Not only are these abandoned spots usually riddled with hauntings from years ago, but there is also an added creep factor when you consider the building itself. We've found so many abandoned places throughout Kentucky that we've decided to create the ultimate road trip. If you're ready for the thrill of a lifetime and are willing to test your bravery, then check out this road trip to the six most abandoned places in Kentucky.
Are there any ghost towns in Kentucky?
Barthell is a ghost town in Kentucky.
When most people hear the term ghost town, they might picture a town that is saturated with ghosts and hauntings. But yet, a ghost town isn't necessarily haunted, it's just empty. Most ghost towns in Kentucky were once thriving areas that due to circumstance, people left behind. Consider Barthell as the perfect example. This coal mining town was inhabited back in 1902 by miners who found jobs in the nearby mines. However, after a coal mine fire broke out, destroying many of the mines, the town was evacuated.
Related Articles
Explore Kentucky
Featured Addresses

Land Between the Lakes National Recreation Area, 238 Visitor Center Dr, Golden Pond, KY 42211, USA