The 9 Best Backroads In Kentucky For A Long Scenic Drive
One of Kentucky's favorite pastimes is an afternoon drive on a scenic back road. The Bluegrass State is full of these gems, some connect small towns, while others surround the perimeter of a natural wonder. No matter what type of scenery you prefer, you'll find it on one of the very best scenic drives in Kentucky. So, grab your scenic drives Kentucky map, and let's go!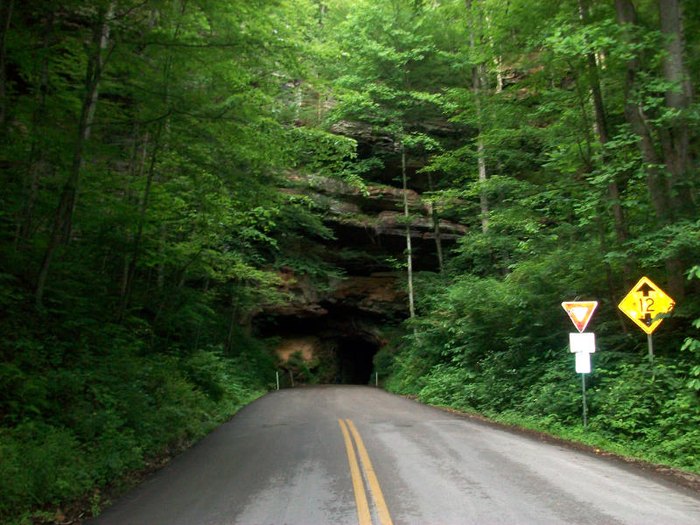 How many of the best scenic drives in Kentucky have you traveled? Did we miss your favorite? These are hard to track down and even more difficult to narrow down to the best! Share your thoughts in the comments!
Craving more beauty? Road trip to Kentucky's best waterfalls for more fun.
OnlyInYourState may earn compensation through affiliate links in this article.
More to Explore
Best Scenic Drives In Kentucky
What are the best roadside attractions in Kentucky?
Some of the best roadside attractions in Kentucky include:
Giant T-Rex
World's Largest Bourbon Barrel
While The Bluegrass State is not a traditional vacation destination, natives can tell you all about what makes our magnificent state such a worthy travel spot. In addition to thousands of acres of scenic beauty, we have friendly residents, great food, and… yes, you'll even spot a few roadside attractions in Kentucky. You might spot a tyrannosaurus rex peeking out over the treetops, or you may see a giant pair of underpants. Don't be alarmed… these just add to the charm of our state.
Are there any other scenic backroads to drive along in Kentucky?
Some scenic backroads to drive in Kentucky include:
Boone Creek Scenic Byway
Ironworks Pike
Louisville and Nashville Turnpike
There's an abundance of scenic backroads in Kentucky, as much of our state is rural. Much of it, you'll find, is also untamed and absolutely mesmerizing. You'll find pretty spots like Pisgah Pike beckoning to drivers craving a quality windshield view, or you may decide to take a road trip up to one of Kentucky's finest destinations. Road trips can take you to waterfalls, along scenic byways, or to a mouthwatering restaurant. All of these are fantastic destinations for local explorers and visitors alike.
What are some things to do in Kentucky when you have a free afternoon?
A few things to do in Kentucky when you have a free afternoon include:
Go on a hike
Hit the beach
There are so many things to do in Kentucky that it's not even funny. You can spend an afternoon basking in the magnificence of our finest natural landmarks, or you might spend some time on foot enjoying a long hike… or a short and sweet one. Whatever you decide to do, you will find that time spent in Kentucky is endlessly rewarding. There's so much to love about this pretty state, and so many of its finest attractions won't even cost you a dime. Come visit with an open mind and you'll surely fall in love!
Related Articles