15 Abandoned Places In Kansas That Will Haunt Your Dreams
If you have ever visited the Sunflower State, you know that it is a lively state full of lush rolling hills, spectacular sunflowers, and colorful sunsets that look like paintings. Hidden among all the liveliness, however, are beautiful and haunting buildings that have been abandoned and forgotten about over the years. Listed below are 15 photos of abandoned Kansas buildings that are each unique. Now, come with me on this paranormal adventure to explore these abandoned places in Kansas.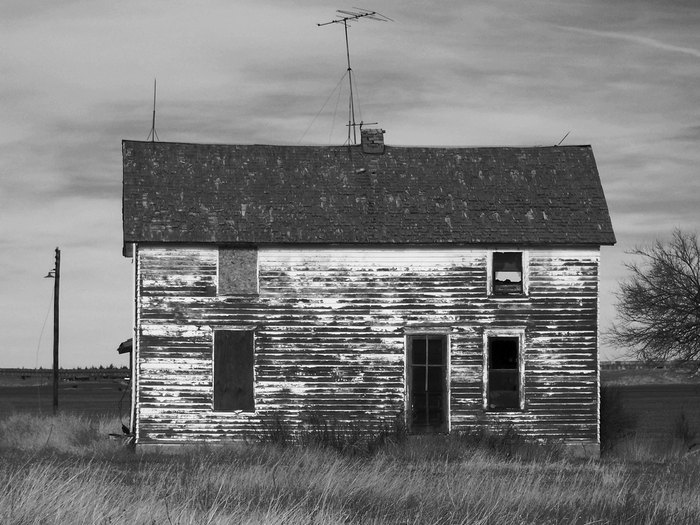 Watch this YouTube video by ForgottenUSA for a glimpse at some abandoned homes in Kansas.
These photos of abandoned places in Kansas are pretty amazing, right? Do you recognize any of them? Do you know of any other abandoned places in Kansas that are worth exploring? If so, please feel free to share them with us in the comments below.
If you ever find yourself searching for "abandoned places near me," how about tackling a hiking trail to extraordinary ruins? If this interests you, here is a list of seven hiking trails in Kansas that lead to ruins. Make sure to put each of these trails on your hiking bucket list. Or if you're searching for a unique paranormal adventure, here's an overnight ghost tour that will send shivers down your spine.
OnlyInYourState may earn compensation through affiliate links in this article. As an Amazon Associate, we earn from qualifying purchases.
More to Explore
Abandoned Places In Kansas
What's one of the creepiest places in Kansas?
There are plenty of creepy places in Kansas. However, some are much creepier than others. One of the creepiest places in Kansas is St. Jacob's Well. St. Jacob's Well is a water-filled sinkhole that's located within the Big Basin Prairie Preserve near Minneola, Kansas. Many people believe this sinkhole is quite haunted. The reason why is because, as legend has it, you can't see the bottom when you look into it. If fact, many people believe the sinkhole is bottomless and whoever tries to touch the bottom of it will drown. One of the most popular stories surrounding St. Jacob's Well involves a cowboy and his horse. As the story goes, the cowboy tried swimming in the water-filled sinkhole and eventually died. Numerous people have reported drowning sounds and the wailing screams of a horse. Could it possibly be the spirits of the cowboy and his horse? It sounds like it very possibly could be.
Are there any ghost towns in Kansas that leave most people with an eerie feeling?
Like most other states, Kansas is home to numerous ghost towns. For one reason or another, several people decided to up and leave the town they were currently living in. One of these ghost towns is Le Hunt. Le Hunt isn't just any ghost town. It's a ghost town that leaves most people with an eerie feeling. At one time, Le Hunt was a thriving town that employed many residents through its United Kansas Portland Cement Company. Unfortunately, after the cement company went out of business following the Great Depression, most of the residents left town. All but one, that is. The person who stayed behind was a factory worker named Bohr. According to local legend, Bohr died while the company was still in business. He did so by falling into a tub of concrete and his body was never recovered. His ghost continues to haunt the site today.
What are some haunted cemeteries in Kansas?
If you love paranormal adventure, then here are some haunted cemeteries in Kansas that will give you nightmares.
"Child's Play" Cemetery, Le Roy

Stull Cemetery, Stull

Alma Cemetery, Alma

Sheffield Cemetery, Kansas City

Rochester Cemetery, Topeka

Quindaro Cemetery, Kansas City

Elmwood Cemetery, Coffeyville

Olathe Memorial Cemetery, Olathe

Ft. Leavenworth Cemetery, Leavenworth

Resurrection Cemetery, Kansas City
Check out our previous article for more information about these haunted cemeteries in Kansas.
Related Articles
Explore Kansas
Featured Addresses