This Illinois City Has Been Named One Of The Safest In The U.S.
When deciding to move, cost, school ratings, and location are just a few of the things taken into account. One of the biggest factors in whether or not to move somewhere is the area's safety. Illinois residents, whether you're looking to move or not, will be happy to know that one of the safest cities in the country is found within our borders. Located in DuPage and Will Counties just 28 miles west of Chicago, Naperville, Illinois was named the No. 1 safest city in America for 2018 by Niche.com and Homesnacks.com. Let's check out what makes Naperville, not only one of the safest cities in Illinois but also the entire country.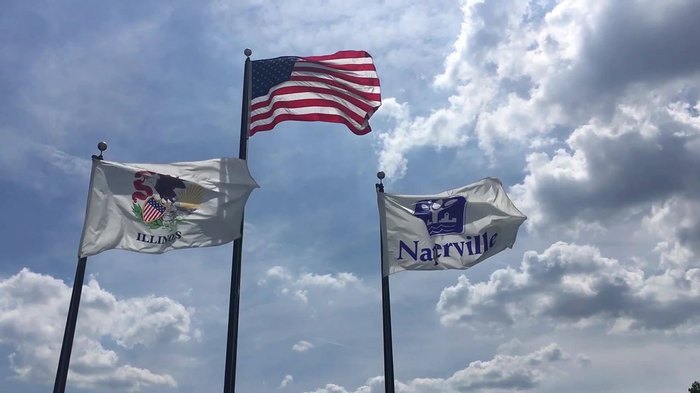 All in all, many consider Naperville, Illinois to be one of the safest cities in Illinois. Do you agree? Share your experiences and thoughts with us in the comments below! For more state pride, check out our previous article covering the many sneaky ways living in Illinois can change you.
OnlyInYourState may earn compensation through affiliate links in this article. As an Amazon Associate, we earn from qualifying purchases.
More to Explore
Naperville, Illinois
What are the most charming towns in Illinois?
One of the best parts about living in or visiting Illinois is the chance to experience true Midwestern charm. You'll find an abundance of this loveliness when you visit any of the state's small towns. Some of the most charming small towns in Illinois include Galena, Mount Carroll, Fulton, Morris, Greenville, Nauvoo, Sycamore, Woodstock, Lebanon, and Elsah. The town of Galena is especially popular among tourists and has become a true travel destination in Illinois. It's there that you'll find impressive opportunities for golfing, shopping, wine tasting, overnight accommodations, and much more. How many of Illinois's most charming towns have you visited?
Where can I go in Illinois that only the locals know about?
If you're curious to experience Illinois as the locals do, we have more than a handful of recommendations. These are the places that are a bit off the beaten path, but well worth discovering. Some of these hidden gem destinations include Aikman Wildlife Adventure, Funtopia, Havencrest Castle, Oak Brook Hills Resort, North Pond, Raging Rivers Waterpark, Tails End Lodge, the Cache River State Natural Area, Horseshoe Mound Preserve, and Villa Katherine. Another must-visit destination is known as the Ponoma Natural Bridge. Tucked away in the Shawnee National Forest, this 90-foot natural bridge is one that will impress any nature enthusiast. In fact, you can even cross it via a memorable hike. Learn more about this fascinating bridge hiding in the middle of an Illinois forest.
What are some of the most impressive natural wonders in Illinois?
Illinois is truly a treasure trove of natural wonders just waiting to be discovered. Some of our top recommendations include the rock formations at Giant City State Park, Bork Falls, Cave-In-Rock, the Mississippi Palisades, Ponoma Natural Bridge, Garden of the Gods, and Burden Falls. Burden Falls is particularly impressive as it is one of the largest waterfalls in the state, measuring approximately 35 feet. It can be found within the Shawnee National Forest and features a series or chain of falls, making it a true sight to behold. Curious to learn more? Check out our full list of natural wonders in Illinois.
Related Articles
Explore Illinois
Featured Addresses