The Hiking Trail Hiding In Hawaii That Will Transport You To Another World
The Hawaiian Islands are easily one of the most diverse places on earth, and you will find everything from pristine, white sand beaches, cascading waterfalls and tropical rainforests to volcanic landscapes, snowy mountaintops, and vast deserts. There is no preparing yourself, however, for a trip to the summits of Hawaii's tallest mountains, Mauna Loa, Mauna Kea, and Mount Haleakala. Located within Maui's Haleakala National Park at nearly 10,000 feet above sea level, the Keoneheehee Trail, also known as Sliding Sands, is definitely not easy, but the landscapes you'll find here will make you feel as though you've been transported to another planet.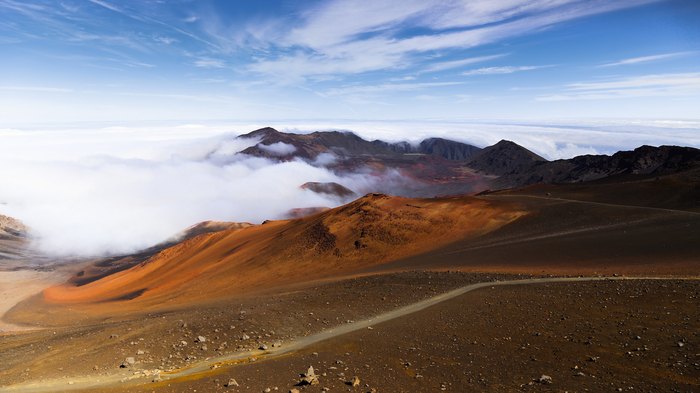 For more information about the full Sliding Sands trail, head to the National Park Service website, and for general information about Haleakala National Park, click here. If you choose to hike the entire trail, you might come across one of these charming cabins, which you can reserve in advance online.