The Maui Ocean Center In Hawaii Is Offering Free Livestreams Of Sharks, Stingrays, And More
When you can't actually get to the ocean, consider tuning into the Maui Ocean Center livestreams. The waters off the coast of the Hawaiian Islands are teeming with incredible sea life and reefs just waiting to be explored and you can do it right from home. So sit back, relax, and watch as sharks, stingrays, schools of tropical fish, and other wildlife in Maui swim by.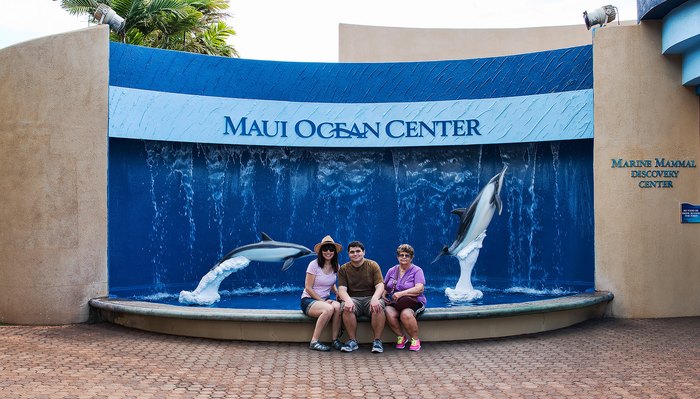 Check out the Maui Ocean Center livestream for yourself! And head to the website or Facebook page to learn more.
Have you ever done a virtual tour of the Maui Ocean Center or visited this aquarium in Maui? Share your experience with us in the comments below!
Looking to visit other places to see native Hawaiian wildlife? Check out some of the best places in Hawaii for animal encounters!
Address: 192 Maalaea Rd, Wailuku, HI 96793, USA
Maui Ocean Center livestreams
August 05, 2022
What is the most scenic town in Hawaii?
Looking for some scenic towns in Hawaii? It could definitely be argued (and won) that the entire state of Hawaii and its islands are scenic. But here is just one example for you. Located on the Big Island, the 2.17-square mile town of Naalehu is the southernmost area in the United States. It's perfect for relaxing and unwinding and is far enough away from the state's most-touristed places. Here, you've got the Kau Forest Reserve as well as several nearby beaches, like the awe-inspiring Punalu`u Black Sand Beach. All with the breathtaking Mauna Loa Volcano, one of the largest active volcanos on Earth, as your backdrop.
What are the best beaches in Hawaii?
If we were to list all the best beaches in Hawaii, we'd be here all day, considering there are well over 100 beaches scattered among the state's islands. On the island of Maui, you'll find the 3.5-mile Maui Beach. Among its best highlights include top-notch resorts dotting the coastline, a beach walk, infinite snorkeling opportunities, and a daily cliff diving performance. And don't forget the awesome aquarium in Maui!
What is the weather like in Hawaii in the summer?
Hawaii is beautiful year-round, with summer not being an exception to the rule. The humidity is moderate, and the average high is about 84. Rarely will you see it go above 90 degrees or below 70 degrees. August is the hottest month of all, with an average of about 87. If you ever get to visit, make sure you take in some of the best outdoor recreation in Hawaii so that you can fully take advantage of this gorgeous weather.
Address: 192 Maalaea Rd, Wailuku, HI 96793, USA