Florida Is About To Be Home To The Largest Drive-In Movie Theater In The World
While drive-in movie theaters are once again becoming all the rage around the country, Florida is about to take the cake in terms of the biggest theater. Lighthouse 5 in Florida is potentially going to be the largest drive-in movie theater in the world, setting up shop in Eustis. This five-screen drive-in cinema will not only be the largest in the entire world, but it will also have on-site restaurants, and even camping, too! You won't want to miss out on this incredible Florida adventure. Check it out…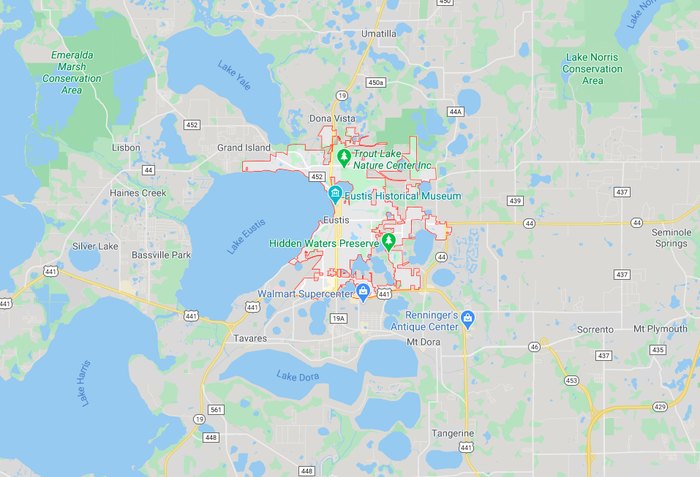 So, what do you think about Florida's plans for the largest drive-in movie theater in the world? Is Lighthouse 5 in Florida something you'd be interested in checking out? Share with us in the comments section! And to stay up-to-date on the plans for this drive-in theater, make sure to follow Lighthouse 5's Facebook Page.
OnlyInYourState may earn compensation through affiliate links in this article.
Largest Drive-In Movie Theater In The World
January 24, 2021
What is the most unique town in Florida?
While we're discussing things to do in Eustis, Florida, a wonderfully unique town with much to see, what about other unique places in the Sunshine State? It's hard to narrow down which town in Florida is the most unique of all, we do have a list of towns that each bring something different to the table. For instance, the town of Mount Dora is a wonderful way into Old Florida just an hour outside of Orlando. Enjoy the mom-and-pop restaurants and antique shops throughout. Or visit Apalachicola, Florida, a friendly fishing town with some of the best seafood around! Click here to read all about the 17 most picturesque small towns in Florida.
What are the best local attractions in Florida?
It might be safe to say that everyone loves drive-in movies in Florida, and the theaters are often some of the best local attractions around. There is nothing quite like driving up for a feature, snagging some snacks at the snack shop, and kicking back in your car for a quiet evening of films. Some theaters feature new releases, while others highlight older, cult classics. Take a look at these 6 drive-in movie theaters in Florida to see where the closest one is to you.
What are the best free things to do in Florida?
Some of the best Florida attractions are the ones where you don't have to break the bank to visit. While a lot of visitors come to Florida in order to spend some hard-earned vacation money, what about those places that don't cost a thing? From visiting a nearby public beach to exploring a botanical garden during their free admission days, you can still get the best of what Florida offers without needing to spend much. Check out these 14 free things to do in Florida that are actually worthwhile.