12 Unforgettable Florida Day Trips, One For Each Month Of The Year
If you've been in Florida for a while, then there is a chance that you've forgotten what it was like to have one of the prettiest states at your disposal all the time. But don't worry, Floridians, we've hatched a plan. Not only will you be able to get out there and travel, but you can also keep it simple and low-cost with some of the best day trips in Florida. Need a few ideas on where to go and when? These 12 unforgettable trips in Florida cover the entire year. Some of these hot spots may need to be an overnight getaway, depending on which part of the state you live in. Check it out…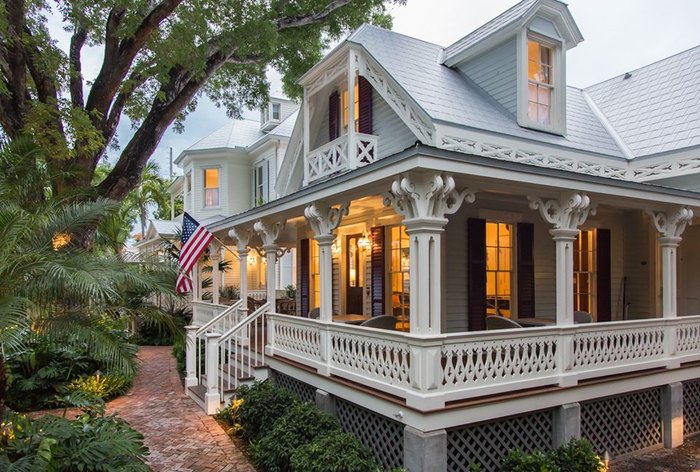 So, what do you think? Is this list doable? Share with us some of the spots you're looking forward to the most in the comments section! Or if you want to keep this list going, then add some more of your favorite spots, too. Know another amazing destination we should feature? Nominate it through our online form.
Address: White Springs, FL 32096, USA
Address: Silver Glen Springs, Florida 32134, USA
Address: Lighthouse Ave, St. Augustine, FL 32080, USA
Address: 5461 Blue Springs Rd, Marianna, FL 32446, USA
Address: 5390 NE 180 Ave, Williston, FL 32696, USA
Address: Dry Tortugas, FL, USA
Address: Capt Hirams Resort, 1580 US-1, Sebastian, FL 32958, USA
Address: 3215 Hull Road SW 34th Street and, Hull Rd, Gainesville, FL 32611, USA
Address: Kennedy Space Center, Florida 32899, USA
Address: Mount Dora, Mt Dora, FL 32757, USA
Address: Haulover Beach, Florida, USA
Address: Key West, FL 33040, USA
Best Day Trips In Florida
July 26, 2020
What are the most highly rated attractions in Florida?
Florida attractions are some of the most exciting in the entire country. Heck, maybe even the entire world! People will come from all over to visit The Sunshine State and participate in the attractions, from visiting Miami Beach to the Kennedy Space Center. While the number one attraction in Florida is obviously Walt Disney World, there are still plenty of other attractions worth checking out, too. Take a look at these 11 day trips you can take in Florida, featuring some pretty phenomenal attractions.
What are the most well-known things to do in Florida?
When many people think of things to do in Florida, they often come up with the same answers—visiting the beach, swimming, Walt Disney World, etc. The state of Florida is known for having a seemingly endless amount of things to do. Some of the most obvious things to do in Florida include exploring the historic city of St. Augustine, traipsing the sandy shores of Miami Beach, and spending a weekend riding all the rides at Universal Studios. Check out a few more places in Florida that are better than anywhere else in the country.
Where can I camp on the beach in Florida?
A lot of residents within the state who have already been to the most notable attractions end up searching for more unique things to do in Florida. Whether it's tubing through the crystal clear springs inland or planning the ultimate camping trip. When you camp in Florida, you're likely to have the opportunity to camp smack dab on the water! Places like Long Key State Park and Turtle Beach Campground offer beachfront camping. While some cities may not allow beach camping as an option, these places in Florida offer extraordinary camping spots.
Address: White Springs, FL 32096, USA
Address: Silver Glen Springs, Florida 32134, USA
Address: Lighthouse Ave, St. Augustine, FL 32080, USA
Address: 5461 Blue Springs Rd, Marianna, FL 32446, USA
Address: 5390 NE 180 Ave, Williston, FL 32696, USA
Address: Dry Tortugas, FL, USA
Address: Capt Hirams Resort, 1580 US-1, Sebastian, FL 32958, USA
Address: 3215 Hull Road SW 34th Street and, Hull Rd, Gainesville, FL 32611, USA
Address: Kennedy Space Center, Florida 32899, USA
Address: Mount Dora, Mt Dora, FL 32757, USA
Address: Haulover Beach, Florida, USA
Address: Key West, FL 33040, USA