This Abandoned Fort In Delaware Is One Of The Most Haunted Places In The World
Fort Delaware, sitting on Pea Patch Island in the middle of the Delaware River, has a rich history that you may have learned about on a school field trip. Originally constructed in 1859, the Fort was used as a Prison Camp for Confederate Prisoners of War during the Civil War. Later, it was used as to store guns and protect the ports of Wilmington and Philadelphia during the Spanish American War.
Fort Delaware was notorious for its role as a prison, and the majority of those captured came from the hellish battlefields at Gettysburg. General Albin F. Schoepf was in charge of the Fort at that time, and he was known to the Confederate Soldiers as "General Terror." With nearly 13,000 prisoners kept in wooden barracks, the conditions in Fort Delaware were horrifying. Food rations were tiny and nearly inedible, water was putrefied, and prisoners were so tortured that sergeants would throw rats into the crowds and watch them scramble for a warm meal, all the while laughing at their struggle. Scurvy, smallpox and severe malnutrition were prevalent.
It's not a surprise, then, that many of the 2,700 men who perished in the camp (and even those who lived to see their freedom realized) continue to haunt Fort Delaware, seeking to tell their story to those who walk the haunted halls.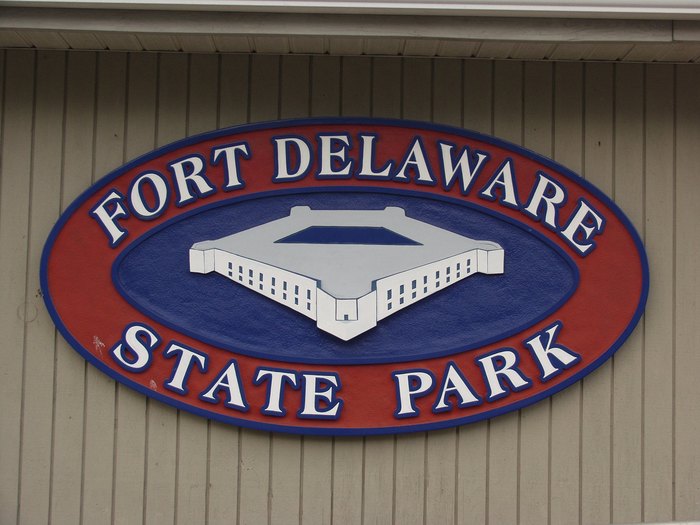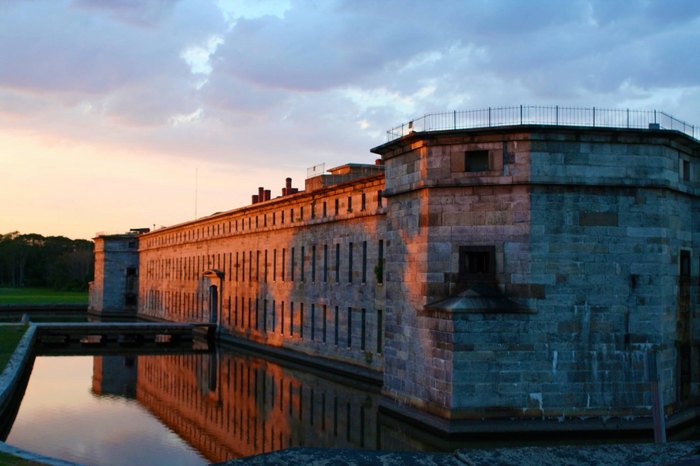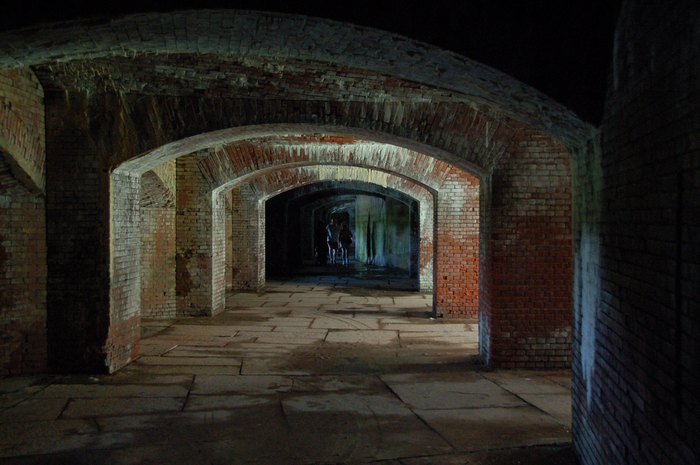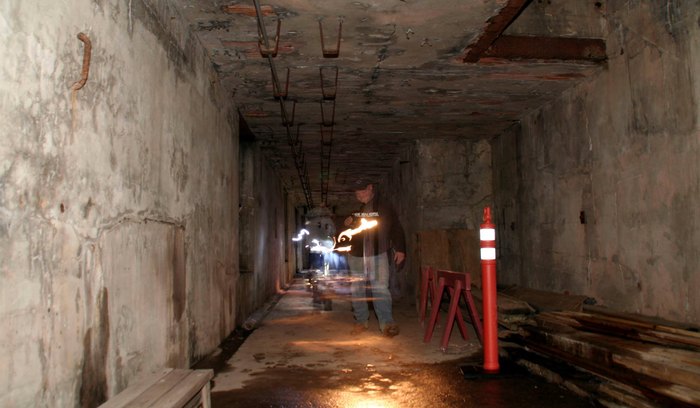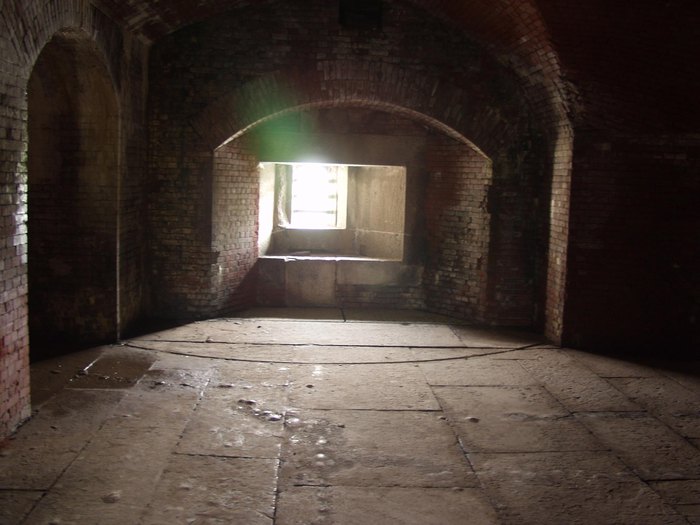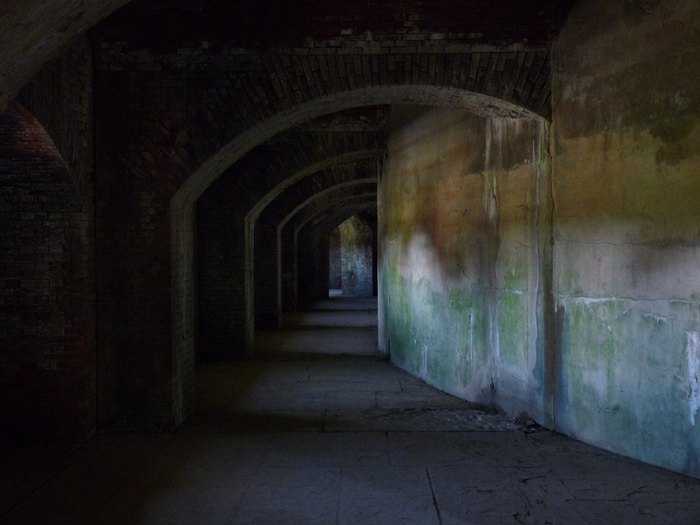 If you'd like to get a good feeling for what to expect on a Fort Delaware Paranormal Investigation, check out this video from WHYY:
What do you think about the hauntings of Fort Delaware? If you love all things spooky, check out the Ghosts of Woodburn in Dover, too.
Address: Fort Delaware State Park, 45 Clinton St, Delaware City, DE 19706, USA
abandoned fort in Delaware
August 13, 2021
Are there any other interesting abandoned places in Delaware?
Cape Henlopen State Park is home to another abandoned fort in Delaware – Fort Miles. You can visit the Fort Miles historic area and see the remnants of history left behind! You can even climb one of the iconic World War II-era fire control towers that provide a stunning view of the whole cape area. Delaware is also home to a beautiful and eerie abandoned textile mill – Bancroft Mills. You can see it as you hike through Alapocas Run State Park – but be ware, it has a history of catching on fire.
What are the most haunted places in Delaware?
Pea Patch Island is, without a doubt, the most haunted spot in Delaware, but it requires planning in order to visit. If you're looking for another haunted spot to see in the First State, you might want to drive to Seaford, where Maggie's Bridge has been the source of local lore for years. The Addy Sea Inn is a cool place to stay, if you're looking to vacation with a spirit. Fort Miles is haunted, too – keep an eye out near the bunkers and you may see the ghost of a soldier who never wanted to leave.
What's the best way to visit Fort Delaware on Pea Patch Island?
In order to get to Fort Delaware, you'll have to take the ferry from Delaware City. It's a quick and smooth ride, so don't worry about getting seasick! If you're looking to learn about the history and the role of the Fort in the harbor defense system, visit during the summertime and take a guided tour with a docent. If you're mostly interested in the haunted aspect of the abandoned Civil War prison, mark your calendar for the fall, when Fort Delaware hosts paranormal investigations on Pea Patch Island.
Address: Fort Delaware State Park, 45 Clinton St, Delaware City, DE 19706, USA