Stay Away From Delaware's Most Haunted Road After Dark Or You May Be Sorry
If you're a fan of urban legends in Delaware, then it's likely that you've already heard about the most haunted road in the First State. There's a short bridge on Woodland Church Road in Woodland that's the setting for quite a spooky story. According to local legend, a young woman named Maggie Bloxom was decapitated in an accident on this bridge in the late 19th century. Need further proof? A local cemetery does have a grave site for a woman named Maggie Bloxom, and she did die quite young. Allegedly, Maggie was pregnant at the time of her death, and she continues to linger at the spot now known as Maggie's Bridge. Is she searching for her lost baby? Or perhaps her head? A common pastime for local teens is to get out of their car at Maggie's Bridge in Delaware and yell into the night "Maggie, Maggie, I have your baby!" We love haunted Delaware: let's take a look at the story of Maggie's Bridge.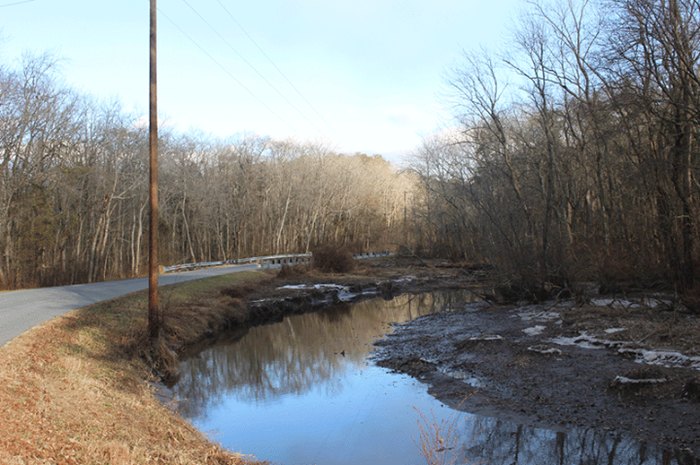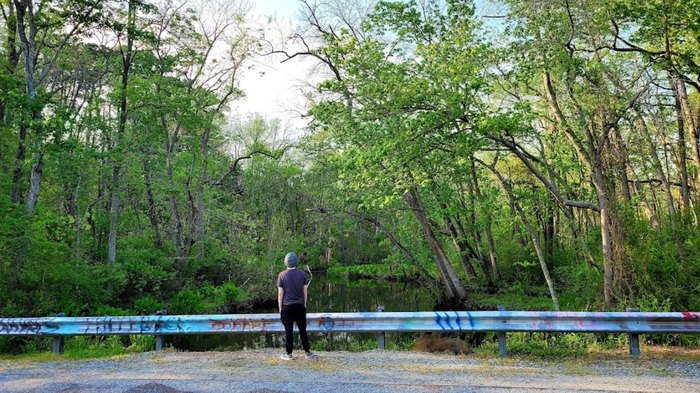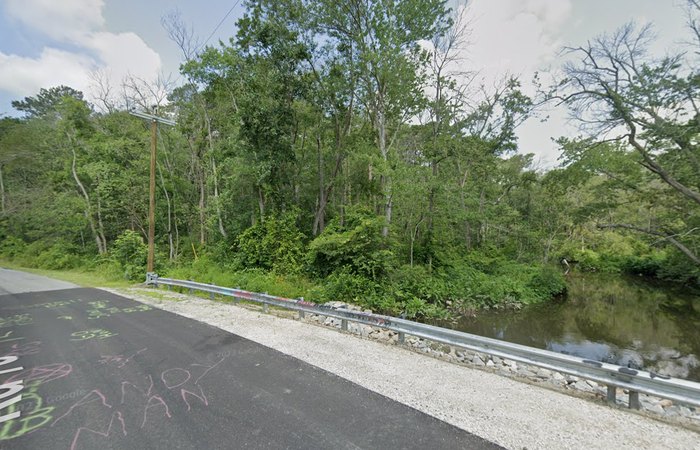 So, what do you think? Is Maggie's Bridge the most haunted road in Delaware? Have you ever visited Maggie's Bridge? If so, did you experience anything strange? Know of any other spooky spots in Delaware? Tell us in the comments!
Ready to pay a visit to old Maggie's Bridge? To find the notorious bridge, simply plug your starting address into this Google map and head down to the bridge with your flashlights, sense of adventure, and shield of courage. If you're feeling extra brave, consider visiting several notoriously haunted places in Delaware. Not sure where to start? Don't worry; we've mapped out a haunted road trip in Delaware that will lead you to the state's spookiest spots.
There's more to Seaford than just the most haunted road in Delaware. The riverfront community is as charming as can be and boasts some great shops and restaurants. Consider a stay at the beautiful Contessa's Suite at Charleston of Milton Inn.
OnlyInYourState may earn compensation through affiliate links in this article.
More to Explore
Maggies Bridge
What are the creepiest cemeteries in Delaware?
When it comes to the creepiest cemeteries in Delaware, Long Cemetery definitely fits the bill. Located in Frankford, the cemetery is purportedly haunted by the Cat Man. As the name implies, the Cat Man is a creature that's part cat and part man. According to legend, the Cat Man was a grave keeper at the cemetery. As the story goes, the grave keeper had cat-like features, which only became more prevalent after his death. It's said that the Cat Man still roams the cemetery, patrolling the grounds to keep troublemakers at bay. Over the years, the brave and curious alike have visited the cemetery, hoping to get a glimpse of the infamous Cat Man. Planning a visit? It's said that if you knock on the Cat Man's grave he'll appear, and perhaps, prevent you from leaving, as many visitors have had car trouble after waking the graveyard's most famous occupant.
What are the most popular ghost stories in Delaware?
There seems to be no shortage of ghost stories associated with Delaware. One of the most oft-repeated involves Cape Henlopen State Park in Lewes. Though the park is most revered for its natural beauty and wealth of recreational opportunities, it has a sinister side.
According to legend, there's a phantom soldier that's taken up residence in the park. Apparently, he patrols the area behind Tower 12. It's said that if you get too close to his post, he'll yell or growl at you. What's more, a mysterious face has been known to appear in photos and videos taken around Tower 12.
Related Articles
Explore Delaware
Featured Addresses

Maggie's Bridge, 4683-4675 Woodland Church Rd, Seaford, DE 19973, USA