There's No Better Way To Spend A Summer's Day Than Tubing Along This Arizona River
Summer is knocking at the door, and we're ready to answer. The Salt River officially opens up for tubing in Arizona in less than two weeks, and it's a warm weather outdoor attraction that deserves a spot on the top of your travel bucket list. There are even sometimes wild horses in the water! Come on, let's float!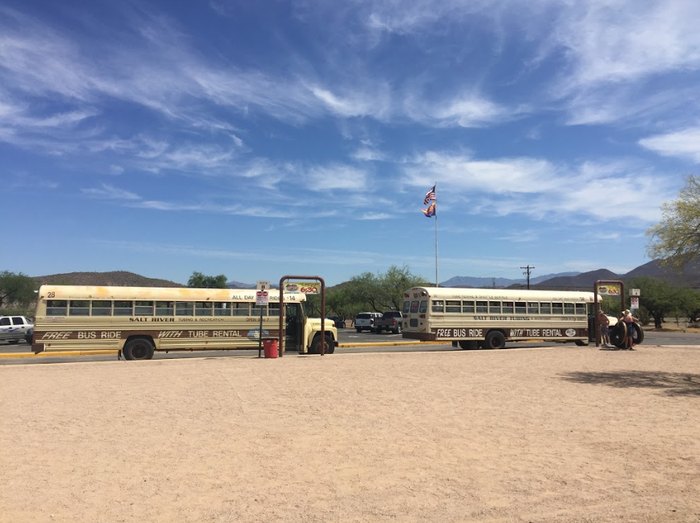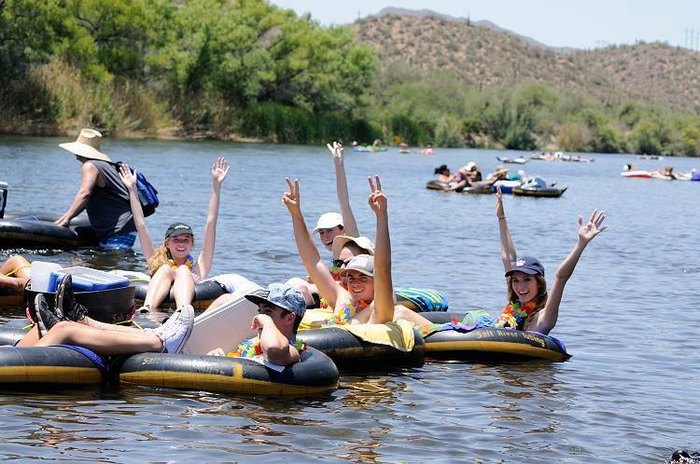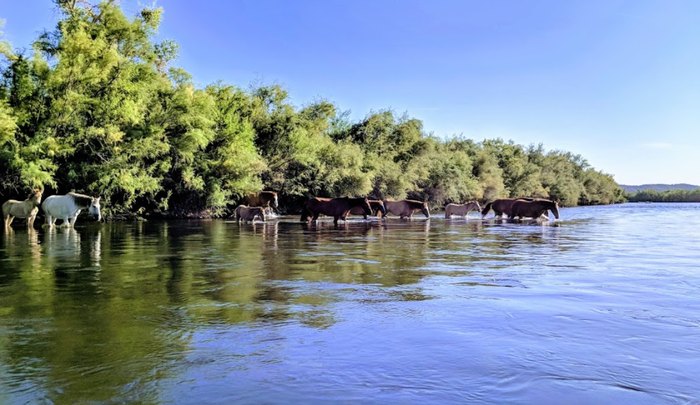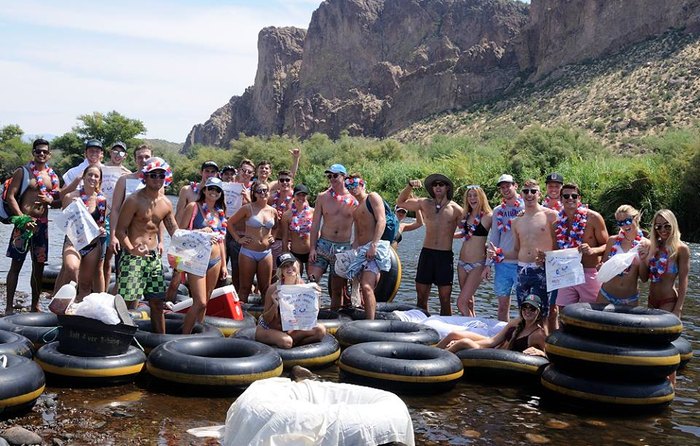 For more information, check out Salt River Tubing's website or Facebook page. Have you ever watched the wild horses in Arizona? A trip to the Salt River might ensure that you do!
Have you ever been tubing in Arizona on the Salt River? If so, we'd love to hear all about your experience! Tell us about your adventures in the comments, or in our Facebook group.
OnlyInYourState may earn compensation through affiliate links in this article.
More to Explore
Tubing in Arizona
Where do you go Salt River Tubing in Arizona?  
Though you can find many rivers weaving all over the Copper State like something of a system of veins, there's just one that offers epic salt river tubing experiences, and it's the famous Salt River Tubing experience in the mountains near the city of Mesa. The area you'll float through is astronomically beautiful, being nearby Saguaro Lake in Arizona and showing off some of our state's most beautiful – and totally relaxing – canyon views. It's a rite of passage of sorts for Arizona locals, and even if you don't live in Arizona, it's worth a visit just for the river float alone!  
What do I need to bring for an Arizona float trip?  
Arizona float trips are underway during, typically, the hottest time of year. As a result, you're going to want to pack some important things for your comfort and safety, like plenty of water. You can never have too much water – even when you're floating down a crisp, cool, beautiful river in Arizona. You're still in Arizona! Be prepared for the heat with a good shade hat or umbrella (yes, even on sunny days). Be sure to pack lots of sunblock, and river shoes are always a good bet, too. Be sure to pack some good hiking shoes, also, if you plan on checking out some of the best hiking trails in Arizona when your float is over with.  
Are there any natural lazy rivers in Arizona? 
Absolutely! You'd think that Arizona, being smack-dab in the middle of the Sonoran Desert, wouldn't really be an ideal destination for those who want to do an adventure down a lazy river. But it is – and there are lots of places you can enjoy these natural lazy rivers in Arizona. There's always the famed and above-mentioned Salt River, which is probably the single most famous lazy river in Arizona. There are more, though, too – rivers that weave through incredible places like the Verde Valley in northern Arizona and the incredible Colorado River, which cuts right through Grand Canyon National Park. Some of the rivers aren't even "lazy" - you can find lots of adventure on Arizona's rivers.  
Related Articles
Explore Arizona
Featured Addresses

9200 N Bush Hwy, Mesa, AZ 85215, USA