There's Something Magical About These 13 Arizona Lakes In The Summer
The Grand Canyon State is landlocked, but luckily there are plenty of lakes in Arizona to cool off at. In fact, spending some time at a lake is one of the best things to do in the summer in AZ. While not every lake is natural, they are all great options for beating the heat and participating in a variety of water activities.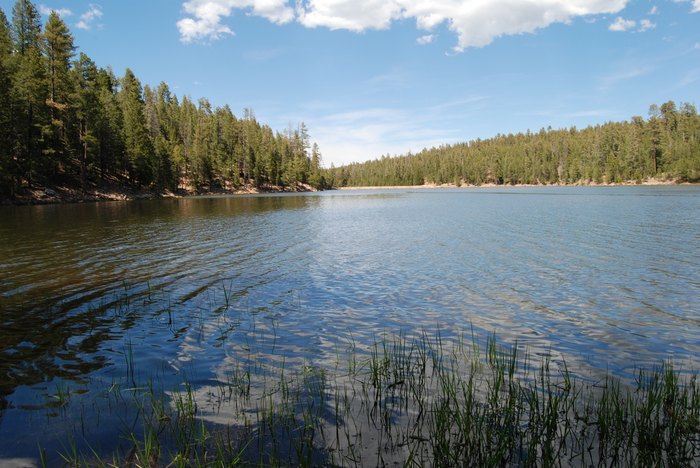 How many of these lakes in Arizona have you visited before? Did we miss one of your favorites? Let us know in the comments! And if you're looking for more summer fun, check out this list of things to do in the summer in AZ.
OnlyInYourState may earn compensation through affiliate links in this article.
lakes in arizona
May 20, 2022
What is the weather like in Arizona in the summer?
The short answer to this question is just plain HOT. Ranked the 10th hottest state in America, expect the highest temperatures in July. Averages hit the triple digits, usually somewhere between 100 and 106, with the hottest city of all being Phoenix. And even though it's more of a dry heat than some other states and you won't have to battle too much with humidity, that's still pretty hot. Good thing there are plenty of lakes in Arizona to cool off in.
Where can I find the bluest water in Arizona?
Although it's a landlocked state, there is plenty of water and splashing around in it is one of the most enjoyable things to do in the summer in AZ. But if you are looking for the very bluest water of all (due to calcium carbonate in the water), you'll need to head to Grand Canyon National Park's Havasu Creek. The creek also features gorgeous waterfalls, such as the glorious 100-foot Havasu Falls. Reaching the falls is not easy at all (you need to arrange transportation or make a 20-mile out-and-back strenuous hike) and requires a permit, as it's not part of the park, but it's definitely worth it. If you're looking for some easier-to-access waterfalls, check out these no hiking required waterfalls.
Which state parks should I visit in Arizona?
There are over 30 state parks within Arizona as well as three national parks. If you are in or around Tucson, check out the 5,500-acre Catalina State Park. Explore the saguaros, look out for unique birds, or hop on one of the eight trails within the park. In Pine, Arizona, you'll find Tonto Natural Bridge State Park, which features (you guessed it) a stunning 183-foot natural bridge. There are only a few short trails here and each will provide views of the bridge. If you're looking for other things to do in the summer in AZ, check out this neat Arizona summer bucket list.