These 8 Water Hikes In Arizona Will Keep You Cool This Summer
Hiking out in the Arizona wilderness is certainly a fun activity, but there's nothing more refreshing than dipping your toes into a cool creek or lake right afterward. If that's the sort of hiking experience you're looking for, check out our suggestions for great places in Arizona that would be perfect for a water hike! You'll want to add them to your Arizona bucket list ASAP: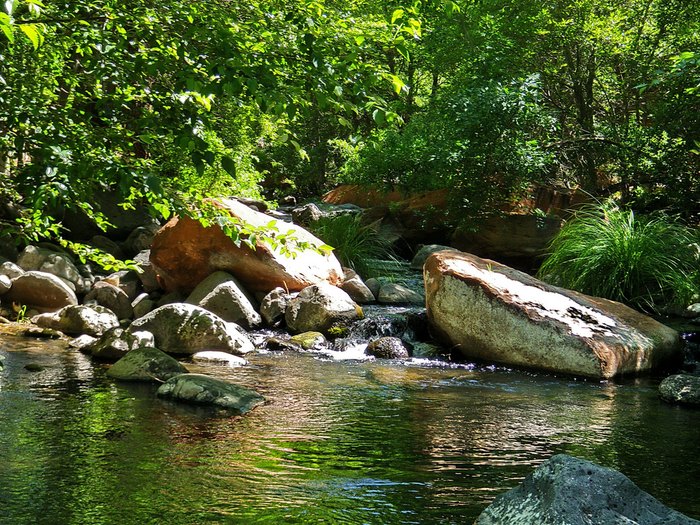 Those places are pretty amazing, don't you think? Just don't forget to obtain your park use permit and to leave no trace when you visit these natural areas! If you want some more hiking options, be sure to check out our article about epic Arizona trails that will lead you to some incredible places.
OnlyInYourState may earn compensation through affiliate links in this article.
Best Hikes in Arizona
February 24, 2022
What are the most popular hiking trails in Arizona?  
Arizona is home to an astonishing 3,327(ish) hiking trails weaving all over the state; many of them are ridiculously scenic, leading hikers on amazing journeys through some of the most awe-inspiring landscapes in the world. Some of our favorites are the breathtaking Devils Bridge Trail, which can be found within the Coconino National Forest. It's 3.9 miles long and rated as moderate. That one's very popular, so we suggest hitting the trail very early in the morning and during the week. Also in that general region is the amazing Cathedral Rock Trail, which is 1.2 miles of very challenging adventure leading to some truly unbelievable views of Arizona's wild red rock country. If you'd rather stay closer to the Phoenix metro area, make sure to check out Camelback Mountain via the Echo Canyon Trail; that one is also quite the challenge, but trust us when we promise you the views are worth the struggle.  
What are some of the best short, easy hikes in Arizona?  
Not interested in doing the hard stuff for now? No worries – like we said, with more than 3,000 hikes in Arizona to choose from, more than a third of those are pretty easy and great for beginners. Some of our favorites include the awesome Horseshoe Bend Trail, at Glen Canyon National Recreation Area. That's a simple, one-and-a-half-mile hike to none other than Arizona's iconic Horseshoe Bend, which you've no doubt seen printed on many a postcard in your day. We also love lots of other easy northern Arizona hikes, like the Seven Sacred Pools hike in Sedona and Sugarloaf Loop Trail in the Coconino National Forest. All of those trails are under two miles in length (1.5 miles, 1.1 miles, and 1.9 miles, respectively); our favorite super-short-and-sweet hike is the amazing Antelope Canyon Trail, which is often overlooked by visitors in favor of much more famous canyons nearby. Need some more ideas? Check out this list of some great beginner-friendly hikes in Arizona.