8 Effortless Hikes In Arizona You Can Complete In 2 Hours Or Less
Looking for an excuse to get outside for a hike but find yourself short on time? Don't worry, because we have a list of some beautiful places around the state that are perfect for a quick hike you can do in two hours or less. So, hydrate, put on your favorite hiking outfit, and get ready to enjoy nature even on the tightest schedule.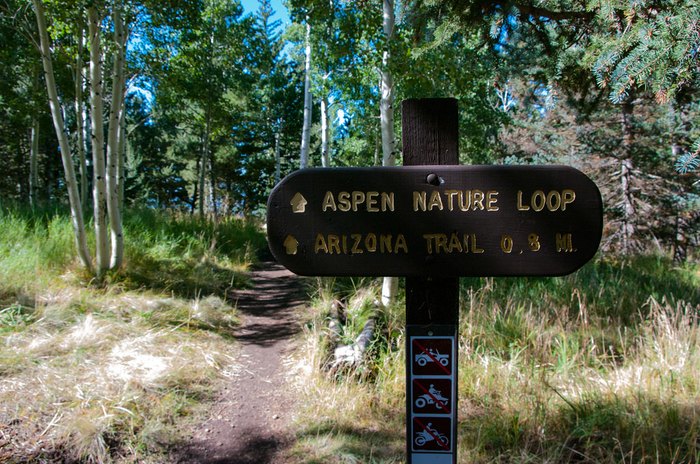 How many of these hiking trails have you participated in? Do you have any other favorites, whether long or short? Want to read about more fun hikes that are short and easy? Read some of our suggestions in 8 Amazing Arizona Hikes Under 3 Miles You'll Absolutely Love.
OnlyInYourState may earn compensation through affiliate links in this article.
Best Hikes in Arizona
March 02, 2022
What are some easy kid-friendly hikes around Arizona?  
For this purpose, let's define a "kid-friendly" hike as one that's rated as easy and spans less than two miles. In that case, there are hundreds to choose from all over the Copper State and it can be hard to know where to begin. If you're a fan of northern Arizona, check out the beautiful Sugarloaf Loop Trail, which is nestled within the Coconino National Forest and spans 1.9 miles. It features some truly awesome views of Sedona and its legendary red rocks and cliffs, and it's a must-do for any Arizonan while being simple enough to bring the small ones along. Nearby the Valley, there's the awesome White Tank Mountain Regional Park, and inside the park is a 1.8-mile hike from heaven called the White Tank Waterfall Trail, which features – you guessed it – a waterfall, depending on recent rainfall. Finally, try out the Hole in the Rock Trail at Papago Park for some awesome views the little ones will think are totally awesome.  
What are some of the best scenic hikes in Arizona? 
Arizona is home to more than 3,000 awesome hiking trails, and an incredible number of those trails are intensely scenic. It's pretty hard to narrow it down to just a few; if you're in northern Arizona, check out the incredible West Fork Trail, which is nestled within Oak Creek Canyon along the 89A south. It's 6.5 miles long, moderately challenging, and absolutely worth every moment. It's been repeatedly called one of the best hikes in the United States, and frequently makes the "best-of" lists. Next is Bright Angel Trail, which is located within the Grand Canyon at Grand Canyon National Park and is rated as very hard. The difficulty is a tiny price to pay, though, for the views you'll have along the way. Bright Angel is THE way to explore the canyon. Finally, hike Camelback Mountain in the Phoenix Metro. It's got incredible views, isn't terribly hard, and will remind you of what makes the desert so magical. Want some more ideas? Check this article out for a list of awesome hikes that involve creeks, rivers, and waterfalls.