You'll Love This Rooftop Restaurant In Arizona That's Beyond Gorgeous
There's something about dining on the rooftop that is has a romantic, urban feeling. You can enjoy a bite of a tasty sandwich and a sip of cold drink while listening to the city below: cars whizzing by, the crowds of people milling about, and birds chirping in the trees. It sounds delightful, right?
While Arizona has no shortage of restaurants with a view, rooftop dining is not a particularly common sight around here, making this kind of find especially unique. Today, we're going to take a look at one restaurant that makes dining on the roof an experience you don't want to miss.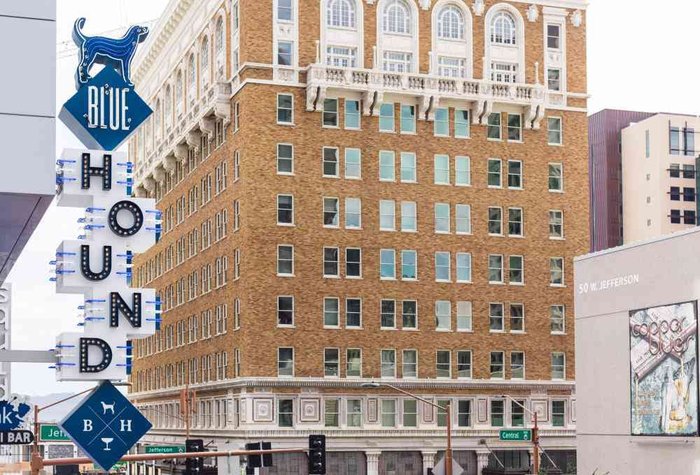 Blue Hound Kitchen & Cocktails is located at 2 East Jefferson Street in Phoenix, in the Cityscape development. Details about the menu, hours, and events can be found on their website or Facebook page.
Want to read about a few more restaurants that offer scenic views with your meal or drink? Read a few suggestions in 6 Restaurants With Incredible Rooftop Dining In Arizona.