Take This Easy Trail To An Amazing Series of Waterfalls In Alaska
Alaska is filled with beautiful sights to see, especially waterfalls. If you find yourself asking, "are there any waterfalls near me?" then you need to check out the Liberty Falls Recreation Site in Alaska.  Liberty Falls not only stuns with a series of drops for the water to cascade over but ends up in a gorgeous jade green pool that you may want to take a swim in. This is a stunning waterfall trail in Alaska that's a must-see for anyone visiting The Last Frontier.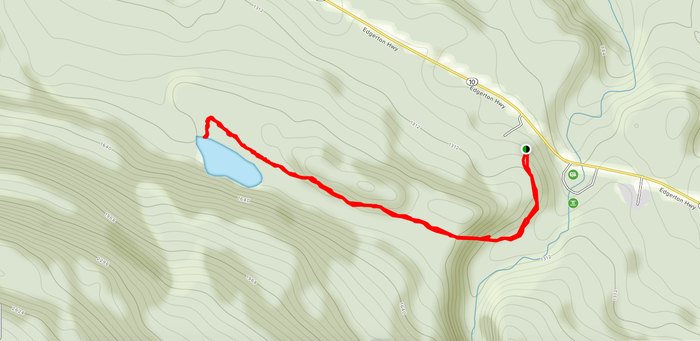 For more information, visit the Liberty Falls State Recreation website and book your campsite today. Have you ever made your way out to Liberty Falls in Alaska? What did you think of it? Let us know in the comments below!
If you're headed out to Liberty Falls, you can stop for the evening at This Lodge In Alaska That's The Perfect Lakefront Getaway!
OnlyInYourState may earn compensation through affiliate links in this article.
Address: Liberty Falls State Recreation Site Road, Liberty Falls State Recreation Site Rd, Kenny Lake, AK, USA
Waterfalls near me
July 15, 2022
What's the most beautiful waterfall in Alaska?
With over 40 named waterfalls in Alaska, it can be hard to name a favorite, but Nugget Falls in Alaska certainly belongs at the top of the list. Often called "Nugget Creek Falls" or "Mendenhall Glacier Falls," this two-tiered waterfall clocks in at an impressive 377 feet high, and the trail is two miles long, round trip. If you want to avoid the crowds, check out the stunning waterfalls at Keystone Canyon. Nicknamed "The Land of the Waterfalls," this area has plenty of beautiful waterfalls, many of them can even be viewed straight from your car—no hiking required!
Which hikes in Alaska are short and sweet?
One of the reasons we love Liberty Falls in Alaska so much is the trail to get to it is short and sweet, but there are plenty of short and sweet trails in Alaska to explore, and many of them end in a stunning view. The Gold Creek Flume Trail in Alaska is a perfect example. The boardwalk trail is right about 1.5 miles and runs along the base of Mount Roberts, offering up exceptional views along the way. Keep an eye out for porcupines as you traverse the trail, they can often be seen hanging from the trees.
What are the best waterfall hikes in Alaska?
One of the best waterfall hikes in Alaska is the Thunder Bird Falls Trail in Chugiak. The 2-mile trail is short and sweet and one of the most kid-friendly hiking trails in Alaska, perfect for introducing the next generation of outdoor explorers. At the end of the trail, you'll see the impressive 200-foot waterfall in all its glory, truly a stunning sight to see! Of course, the Trail of Blue Ice is one of the most beautiful trails in Alaska, and this 7-mile trail will show you a little bit of everything, including glaciers, mountains, and waterfalls.