The Ultimate Alaska Waterfalls Road Trip Is Here And It's Incredible
There's so much of Alaska to explore, and our stunning waterfalls are just one amazing natural wonder to adore. If you're in the Anchorage municipality area, there's an incredible drive that you can take to see all of the amazing waterfalls in this area. So if you have a free morning or afternoon, take 3 hours out of your weekend and go on this ultimate and awesome waterfall road trip in Alaska!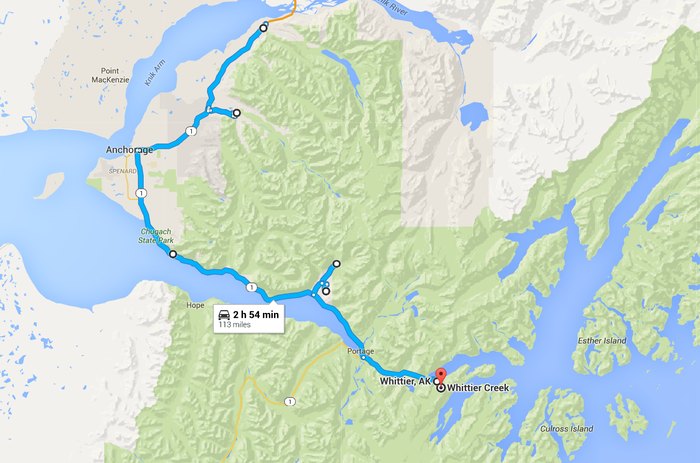 Are you ready to take this awesome trip? What other falls would you want to see on this waterfall road trip in Alaska? Is there an amazing one we missed? Let us know in the comments below!
Is there a waterfall road trip somewhere else in the state of Alaska you would like us to write about? Let us know the spots of your favorite waterfalls!
Waterfall Road Trip In Alaska
May 20, 2020
What are the best waterfall hikes in Alaska?
Besides a great array of waterfalls you can just drive right up to, there's an amazing amount of waterfall hikes in Alaska. Some of the easiest to hike to are Barbara Falls in Eagle River, Winner Creek and Virgin Falls in Girdwood, and Thunderbird Falls in Eklutna. If you take a boat out into the water in any of ours bays you'll be sure to see the snow runoff turn into stunning waterfalls off the sides of our mountains. There are truly more waterfalls here in this great state than you could possibly count. Make sure to ask a local of the town you're in for the best advice of which waterfall to hike to when you're in the area.
Which state parks should I visit in Alaska?
As a state with boundless natural beauty and marvels, there's a lot to see. Even lifelong Alaskans haven't been able to enjoy everything there is to view in this vast land. Filled with state parks, National Parks, and wildlife refuges, there are many places in Alaska that will instill a sense of wonder.  There's only four state parks: Chugach State Park, Denali State Park, Kachemak Bay State Park, and Wood-Tikchik State Park. Depending on what you're looking for, all offer an experience you won't find anywhere else in the world.
Are there any lavender farms in Alaska?
There aren't any lavender farms here in Alaska, but there are plenty of peony farms! Alaska is in a unique geographic location where our peonies bloom later than most of the world, with blooms arriving in early to mid summer. This means that we have those giant, gorgeous blooms gracing us in late July!