Take In The Jaw Dropping Alaskan Views From This Cabin In The Largest National Park In America
If you truly want to get away from it all, a cabin in McCarthy in the middle of the largest national park to visit in Alaska is a good way to find some solitude. Although this area is pretty remote, this lovely cabin still has everything you will need to have a comfortable stay. Book this gorgeous place and make memories will remember for the rest of your life!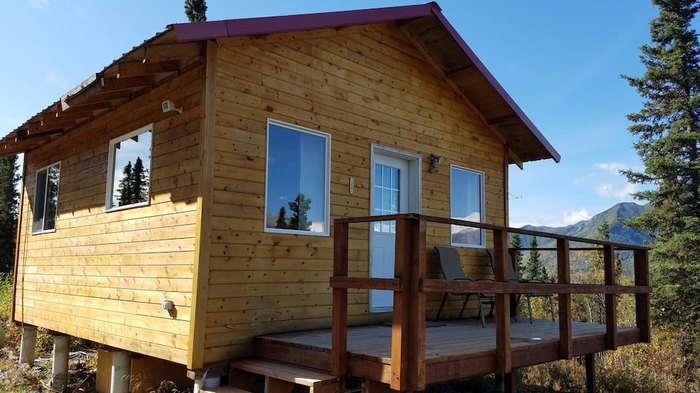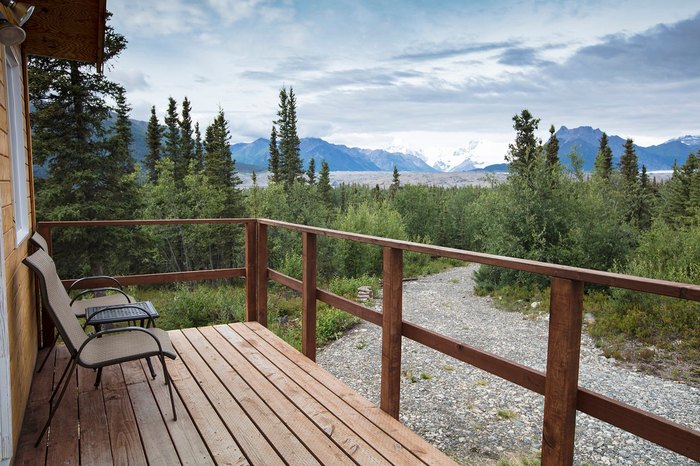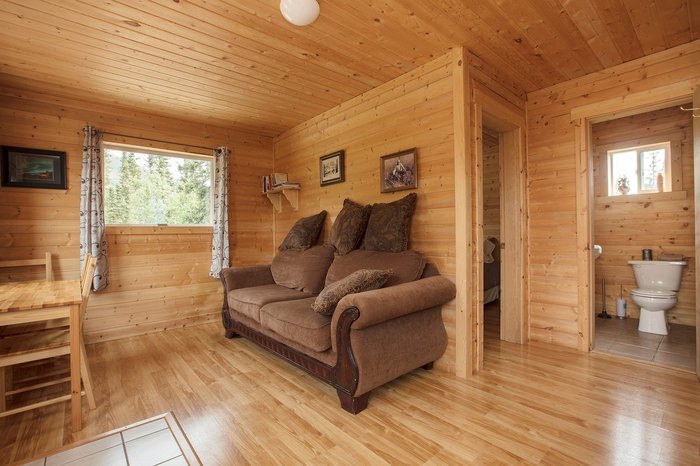 If you want to book your stay today, head on over to their Airbnb listing.
Have you had a chance to visit this incredible cabin in McCarthy? What did you think? Would you visit again? Let us know in the comments below!
Explore more of Wrangell – St. Elias National Park & Preserve and you'll see why it's the largest national park to visit in Alaska.
Address: Kennicott, McCarthy, AK 99566, USA
National park to visit in Alaska
July 14, 2022
What is another national park to visit in Alaska?
One of the most popular and well-known national parks in Alaska is Denali National Park. It is absolutely massive, encompassing an astounding 6 million acres of untouched wilderness. You could literally spend a few weeks here and just scratch the surface, there is so much to see and do. From fishing to hiking, winter recreational sports, camping, and loads of great accommodation options, a visit here should be on everyone's travel bucket list.
Where can you go fishing in Alaska?
Because there is so much open wilderness in Alaska, you'll find plenty of great fishing spots. Among them are Wilderness Lake in Nenana, Currin Slough in Eyak, and in Juneau, the Gastineau Channel as well as Montana Creek, just to name a few. Whether you prefer traditional casting or fly fishing, you'll enjoy some of the best scenic beauty at these places as well.
I'm looking for hiking trails in Alaska.
If you like hiking, you'll find amazing trails dotted all over the state. One of the most popular is The Chilkoot Trail. It's a bit challenging, in part because it extends 33 miles, but of course, you don't have to complete the entire thing. The views are amazing and you'll gain a greater understanding of the influence that the Klondike Gold Rush days, as evidenced by the numerous relics along the way, had on the state's cultural and economic landscape. 
Besides fishing, hiking, and camping, what are some other fun things to do outside in Alaska?
There are so many fun and amazing things to do outside in Alaska, that it would be hard to narrow them all down. Nevertheless, there's something for everyone. There are many places to offer ziplining (can you imagine the spectacular "Final Frontier" views from so high above the trees?), small plane sightseeing tours, fjord cruises, and annual festivals.
Address: Kennicott, McCarthy, AK 99566, USA