Alaska Is The Only State In America That Borders Three Seas
Alaska is known for many incredible geographical superlatives, like holding the title as the largest state in America, and having more coastline than all of the rest of the states combined! The state is a wild and breathtaking expanse of natural beauty and it has much of the remaining untouched land in the United States. One particularly interesting fact about Alaska's geography is that Alaska borders three seas: the Beaufort Sea, Bering Sea, and the Chukchi Sea.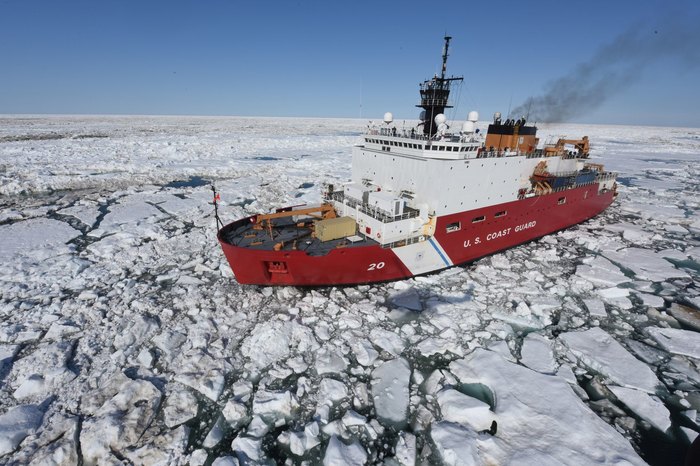 This is just a small taste of what the waters surrounding the great state of Alaska look like. You can see the Bering Sea from this inn in Alaska if you'd like to get a firsthand experience from a comfortable vantage point. Other waterways you may want to avoid due to mysterious happenings and disappearances in and around them. Did you know that Alaska borders three seas? Have you visited them all? Let us know in the comments below!
Read more about some of the islands that dot the Bering Sea, and how you can Tour The Galapagos Of Alaska To See The Most Incredible Wildlife!
OnlyInYourState may earn compensation through affiliate links in this article.
Seas In Alaska
December 21, 2022
What other bodies of water are near Alaska?
Prince William Sound
Wonder Lake
Eklutna Lake
Resurrection Bay
Stikine River
Kenai River
Naknek Lake
Glacier Bay Basin
Chilkoot River
Byers Lake
Ship Creek
Russian River
Crescent Lake
Reflections Lake
Bear Lake
Lake Clark
Gulf of Alaska
Chukchi Sea
Yukon River
Illiamna Lake
Portage Lake
Copper River
Campbell Lake
Skilak Lake
Goose Lake
Knik River
Salmon Lake
Porcupine River
Lopp Lagoon
Bristol Bay