If You Didn't Know About These 11 Swimming Holes In Wisconsin, You've Been Missing Out
With so many creeks, rivers, and lakes in Wisconsin, there are plenty of opportunities around our great state to take a dip and wash away some of the summer heat. These swimming holes in Wisconsin are perfect for cooling off on a hot summer day and taking in the sights and sounds of a more natural setting. Grab your sunscreen and make a splash this summer!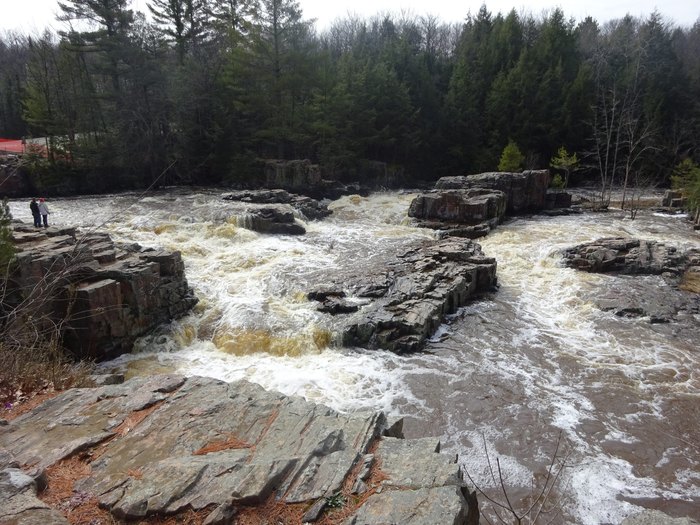 Do you agree that these are also some of the best lakes in Wisconsin for swimming? Do you have other favorite swimming holes in Wisconsin? Let us know in the comment section!
Want even more places to beat the summer heat this year? Waterparks are always a thrilling adventure, and Wisconsin has some awesome ones!
OnlyInYourState may earn compensation through affiliate links in this article.
swimming holes in wisconsin
June 14, 2022
What are the most beautiful beaches in Wisconsin?
Wisconsin may be a landlocked state, but that doesn't stop us from having beaches so beautiful, that you'll think you're on a tropical island somewhere. Not only is Julian Bay Beach one of the best places to swim in Wisconsin, but it's also home to one of the most beautiful beaches in the state. A bit about Julian Bay Beach:
Located on Stockton Island, you'll need to hop on a ferry to get there
But once you lay out along the 1.5-mile beach, you'll agree that it's worth the extra effort!
Julian Bay Beach is also known for one of the more bizarre phenomena in Wisconsin, and you might just hear the sand barking. Yep, that's right… barking.
Where can I go tubing in Wisconsin?
River tubing is one of the best summertime adventures, and Wisconsin is home to several waterways that are great for throwing a tube in and letting the current take you away.
The Namekagon River is one of the most popular rivers for tubing in Wisconsin, and there are several sandbars along the shoreline so you can stop and splash around for a bit to stretch your legs.
Another great option is floating down the Apple River, and River's Edge is a long-time favorite for renting tubes along this river in Wisconsin.
Are there any inflatable waterparks in Wisconsin?
Inflatable waterparks have grown in popularity over the years, and if you've never visited one, you're in for a treat. Fondy Aqua Park in Fond du Lac has one of the best inflatable waterparks in the state, and the printing freshwater pond is one of the best places for swimming in Wisconsin. There's even a sandy beach and boat rental opportunities, so you'll never run out of things to do at this epic waterpark.