Take A Super Fun Day Trip To Kenosha & Racine, Only Found In Wisconsin
Racine and Kenosha are nestled along the Lake Michigan shoreline south of Milwaukee. The two towns are just 10 miles apart and the drive between them follows the coastline. If you've never explored these two towns, you're missing out on some gorgeous scenery, interesting history, and quaint, small-town experiences.
This trip is jam-packed, so you may have to pick and choose which parts appeal to you most, but there's so much to do and see, it's hard to leave anything out! If you're ready to hitch a ride on the best day trip in Wisconsin, then we have the perfect itinerary for you to choose. Pack a bag, gather the family, and get ready for a day trip that will rival all others.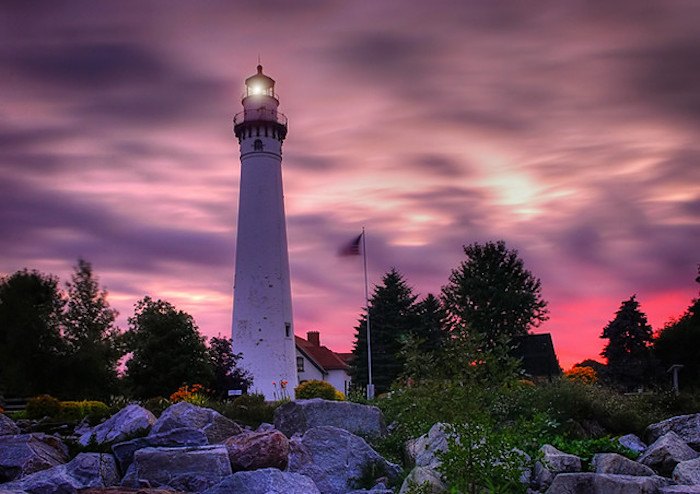 Have you explored the Racine and Kenosha areas of southeast Wisconsin? Where else do you love to see and explore there and do you think it's the best day trip in Wisconsin? Share with us your thoughts and favorite places in the comments section!
Looking for more Wisconsin day trip ideas? Check out These 14 Unique Day Trips In Wisconsin Are An Absolute Must-Do
OnlyInYourState may earn compensation through affiliate links in this article.
Address: Racine, WI, USA
Address: Kenosha, WI, USA
Best Day Trip In Wisconsin
February 29, 2020
Are there any other unique things to do in Wisconsin?
Wisconsin is one of those weird and wonderful states that often get overlooked when it comes to travel. Just because it gets colder than cold up in the north doesn't mean there aren't a ton of reasons to still visit. In fact, there are plenty of unique things to do in Wisconsin that can round out a perfect trip to the state. For example, did you know you could feed giraffes crackers at the new Green Bay zoo? How about zip-lining through Wisconsin Dells? Check out this list of 10 unique things you can do in Wisconsin.
What are the most popular and best places to visit in Wisconsin?
If you're heading to Wisconsin for the first time, then it might be best to stick to the more popular places within the state, in order to get the true tourist experience. For example, everyone will tell you that Milwaukee will be a city that should be a must on your list. While you're there, make sure to visit the Milwaukee Art Museum! Or if you're looking for an incredible waterpark experience, then you have to try Wisconsin Dells. It is actually called the "Waterpark Capital of the World." For more of the best places to visit in Wisconsin, click here.
Are there other day trips that make up the best destinations in Wisconsin?
Believe it or not, some of the best destinations in Wisconsin can end up being visited with small day trips. No matter the season, you can check out a few day trips and plan a new way to explore Wisconsin. From dining with a view to taking a canyon hike, day trips end up being a simple way to explore the state without having to cram too much into the experience. Check out these 19 day trips in Wisconsin for more information.