This Road Trip Takes You To The Most Fascinating Historical Sites In All Of Wisconsin
With 170 years under its belt, there's plenty of Wisconsin history to discover and learn about. Sure, we all took field trips to sites like the State Capitol in Madison, but there's still so much more to see and uncover about hour wonderful home. The best part of this trip is how short it is – maybe it't no coincidence that this little jaunt is exactly 170 miles that will take you to eight of the most interesting spots in the whole state. Learn about the folks that helped build our state, from early politicians to savvy business-owners to some of our most famous residents. While there's eight spots on the trip, know that there are tons of awesome and amazing spots you can detour to along the way. Discover the charms of some of our most amazing – and oldest – towns and have a blast learning about Wisconsin on this fascinating historical road trip!
An editable version of this map is available here.
Please note, H.H. Bennett Studio, Circus World, Pendarvis, Wisconsin First Capitol Historic Site, Stonefield Historic Site, and Villa Louis are temporarily closed.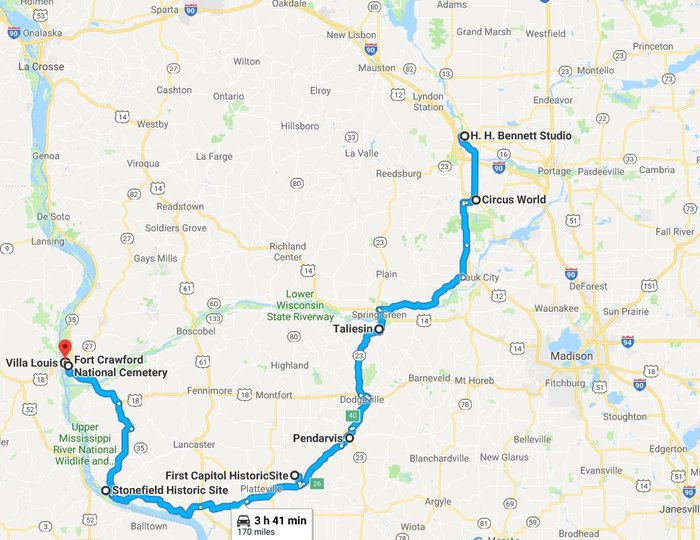 Looking to find out more about Wisconsin history? One spot that didn't make it on this trip are the amazing Indian ruins at Aztalan.
OnlyInYourState may earn compensation through affiliate links in this article.